ARCC Spaces
@ One Marina Boulevard
As more people place an importance on mental wellness, this has resulted in an emerging prominence for 'third spaces' that are not like places where we work or deal with family commitments. ARCC@OMB aims to be an office of the future that redefines the conventions of a co-working office, as well as to support and elevate work-life harmony needs of its modern-day users so that they can have a blend of productive 'work', and an enjoyable 'life'.
In 2022, ARCC@OMB won the SG Mark 2022 Award.
Spatial Design, Experience Design
ELEVATING A CONVENTIONAL OFFICE
The challenge was thus to elevate the conventional co-working office and reimagine it as a human-centered 'third space'. It should exude the expected sophistication befitting ARCC Spaces' clientele; and caters to the changing needs of its users. ARCC@OMB would also serve as a model for future flagships to follow.
We had to cater to a range of user typologies, and conceptualise and strategise ways to create a co-working space that was both flexible while tailored at the same time. The various concepts of live, work and play had to be translated into the design of the built environment in a harmonious way.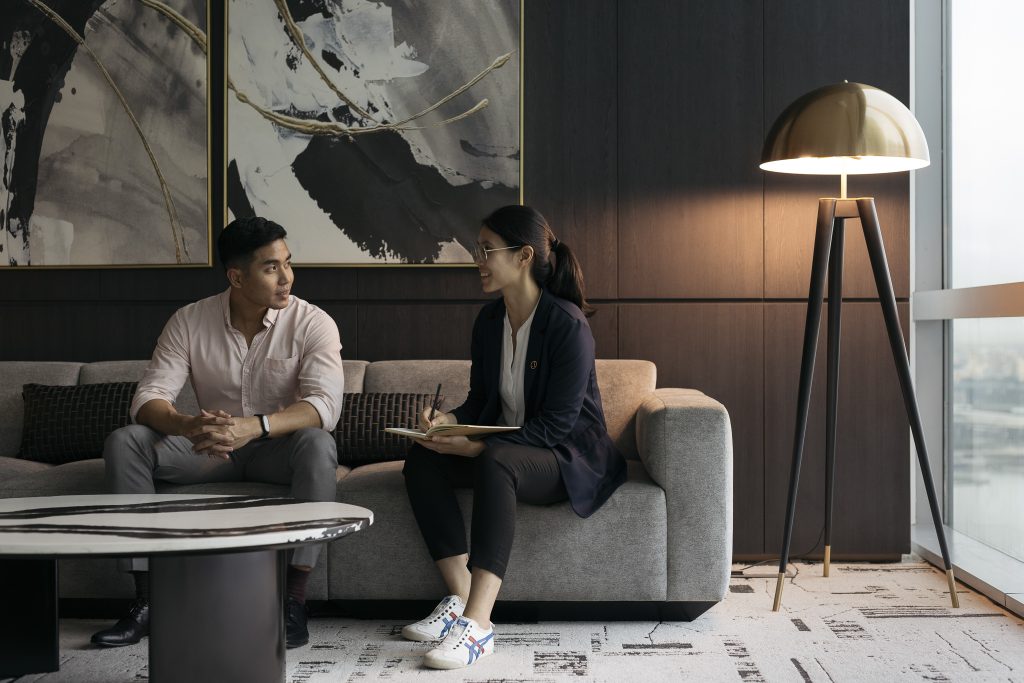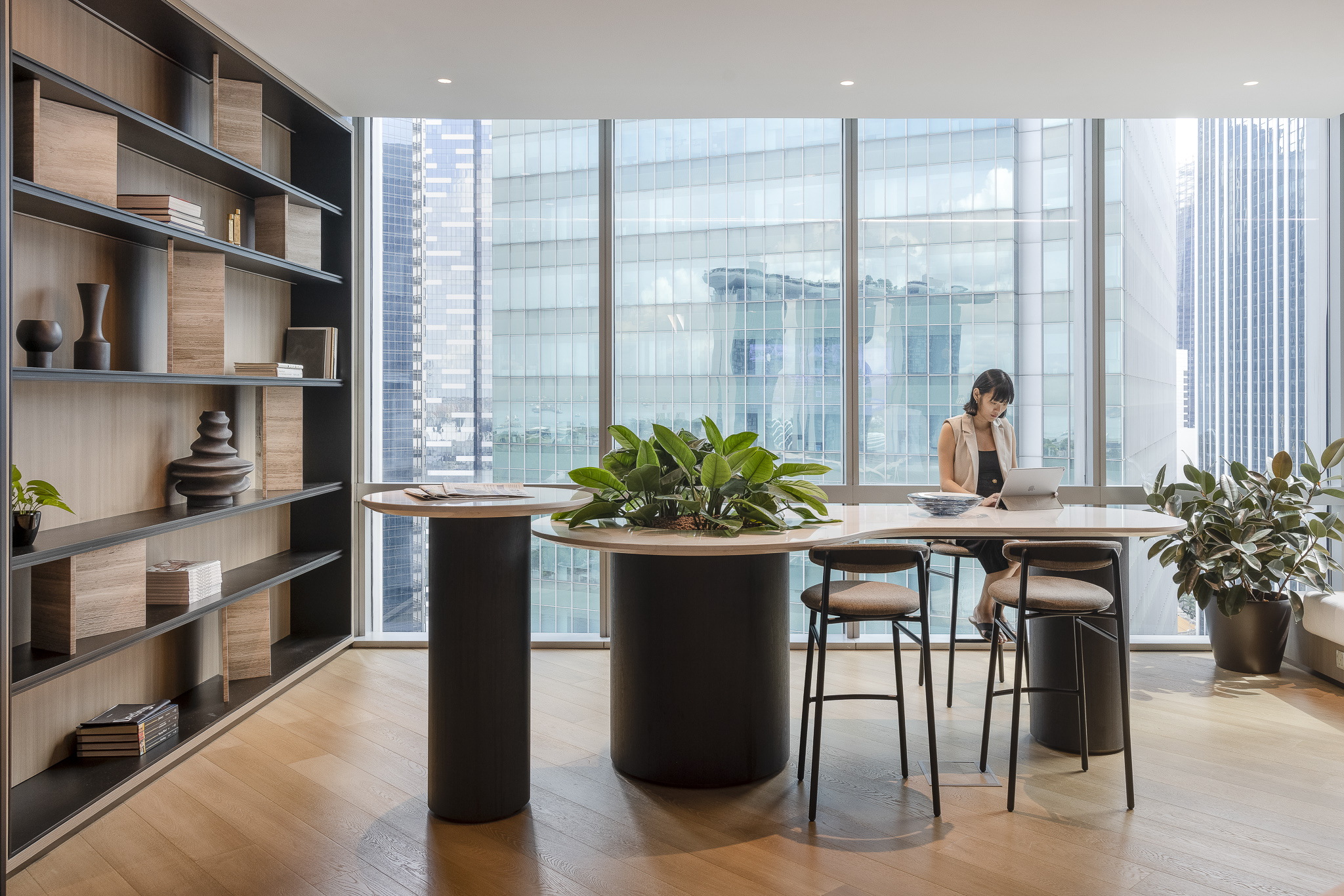 Dynamic spatial planning and a hospitality approach
One key approach we took was to adopt dynamic spatial planning to develop zoning strategies, as well as design flexible and vibrant spaces that can be tuned to meet a range of user needs and settings.
For example, 'Social' zones are intended to house activity hubs and multi-purpose event spaces such as the town hall area. 'Collaboration' zones provide informal discussion settings and 'Focus' zones are designed to provide spaces and the right tools for both productive work as well as recharging and unwinding.
On top of dynamic spatial planning, a hospitality approach was also incorporated to elevate the experience at ARCC@OMB into one that is warm and welcoming.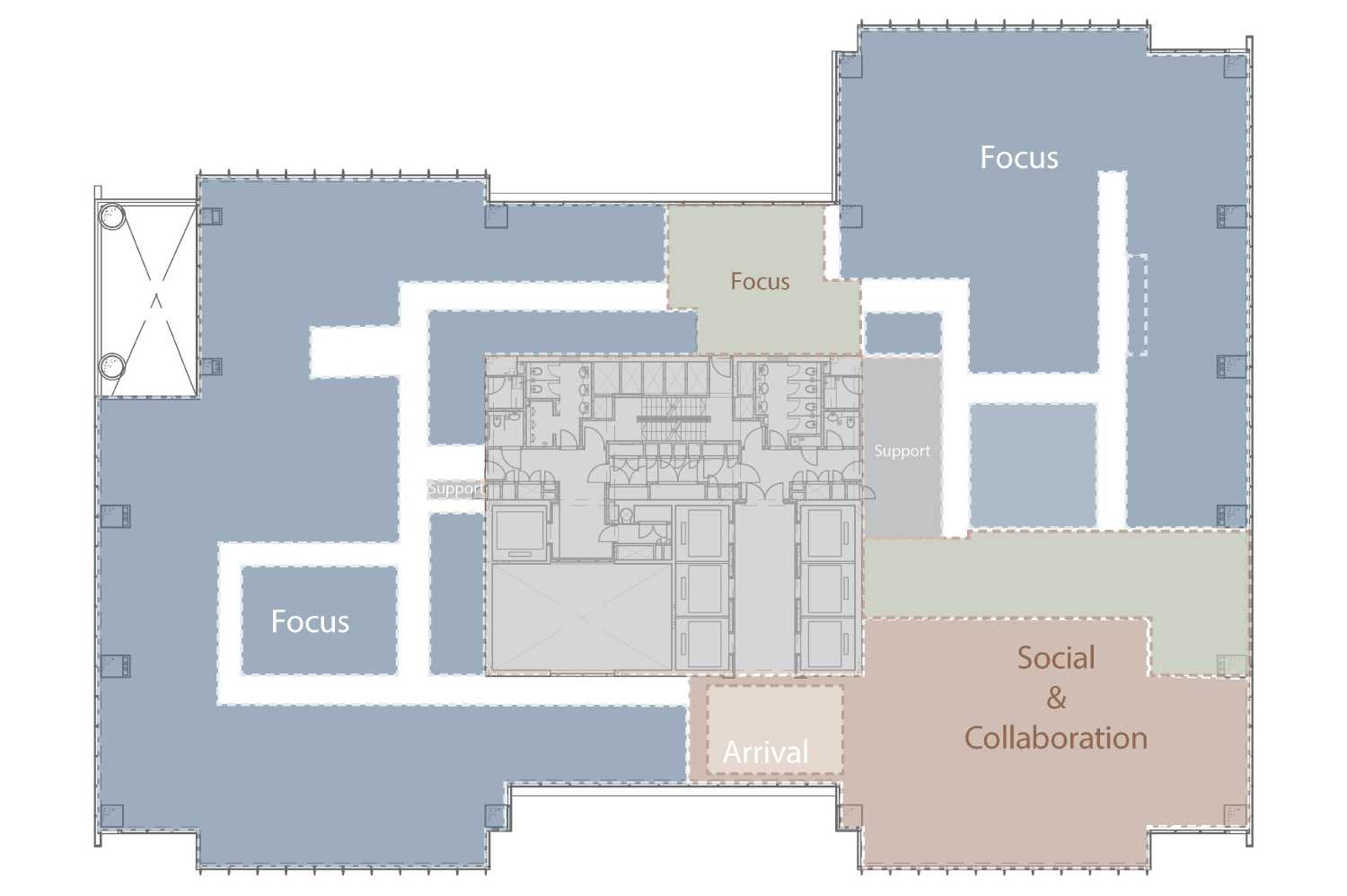 As the first spatial touchpoint, the 'Arrival' zone at the entrance of the co-working office houses a main reception that's much like the front desk of a hotel lobby. Here, a concierge warmly greets customers who enter and leave the space, making them feel welcome and building a sense of belonging.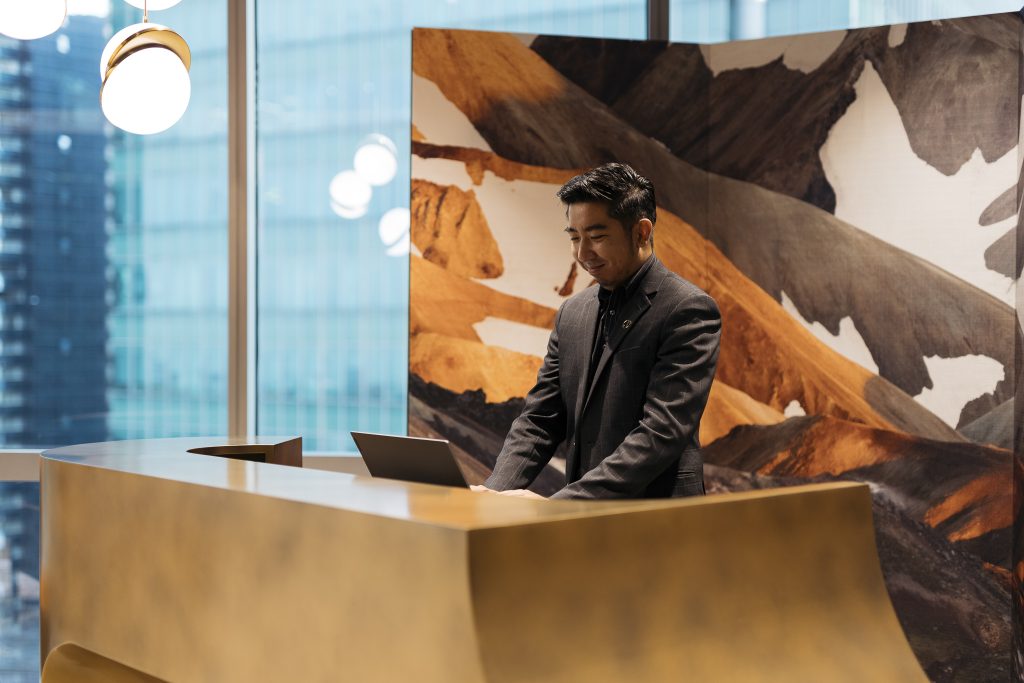 Right off the main reception, a 'Welcome Lounge' was created so customers can browse reading materials displayed on feature shelves while waiting. The lounge is also designed to feel relaxing, so when users first enter, they can comfortably settle in instead of having to jump right into work.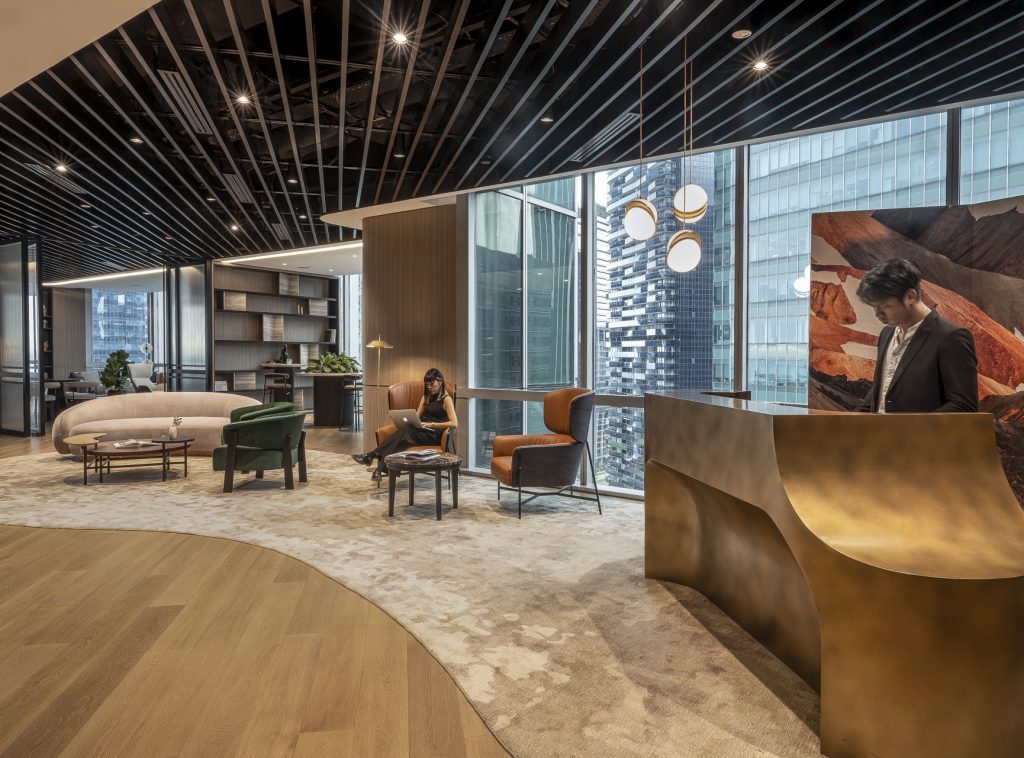 Welcoming yet sophisticated interior palette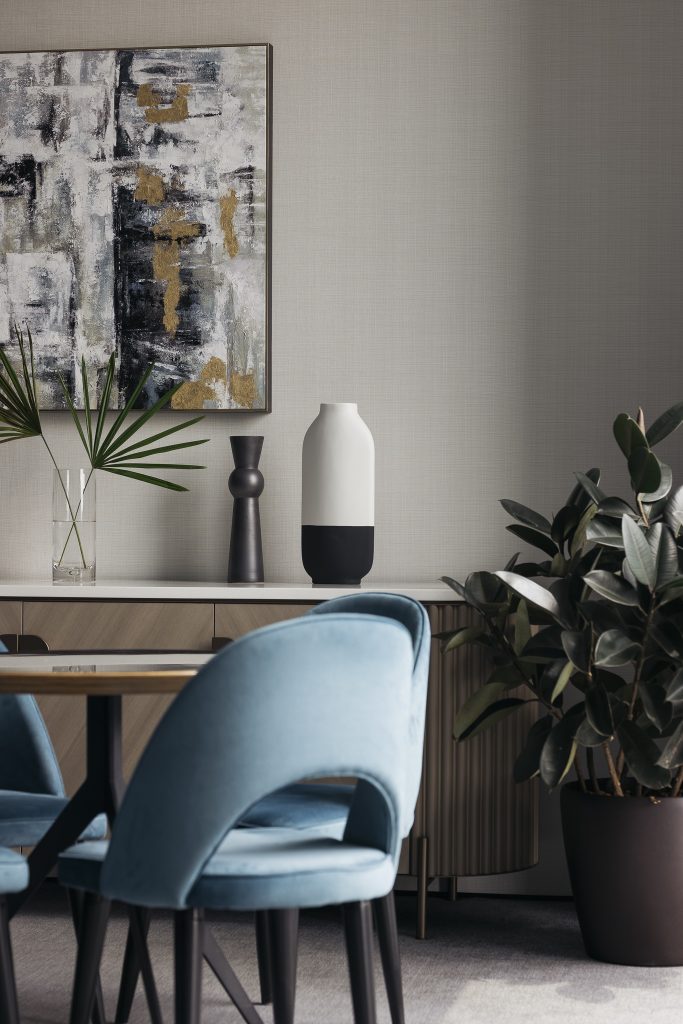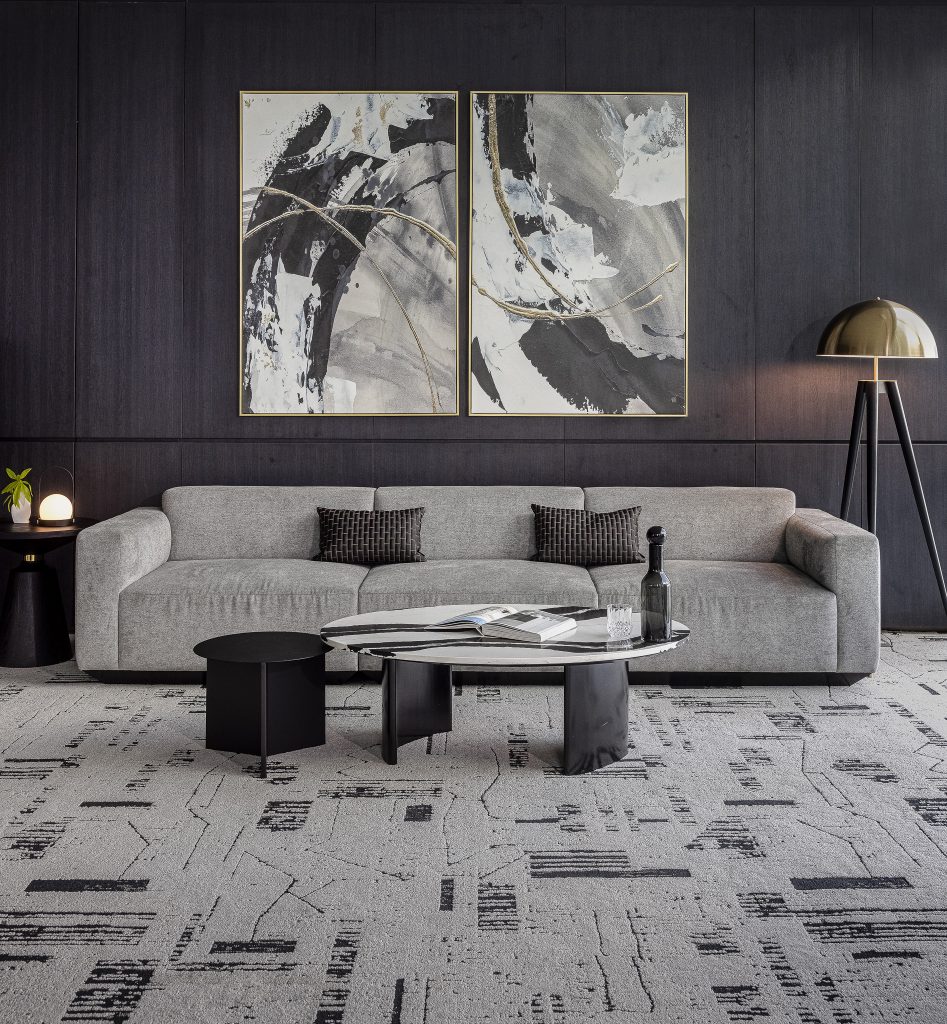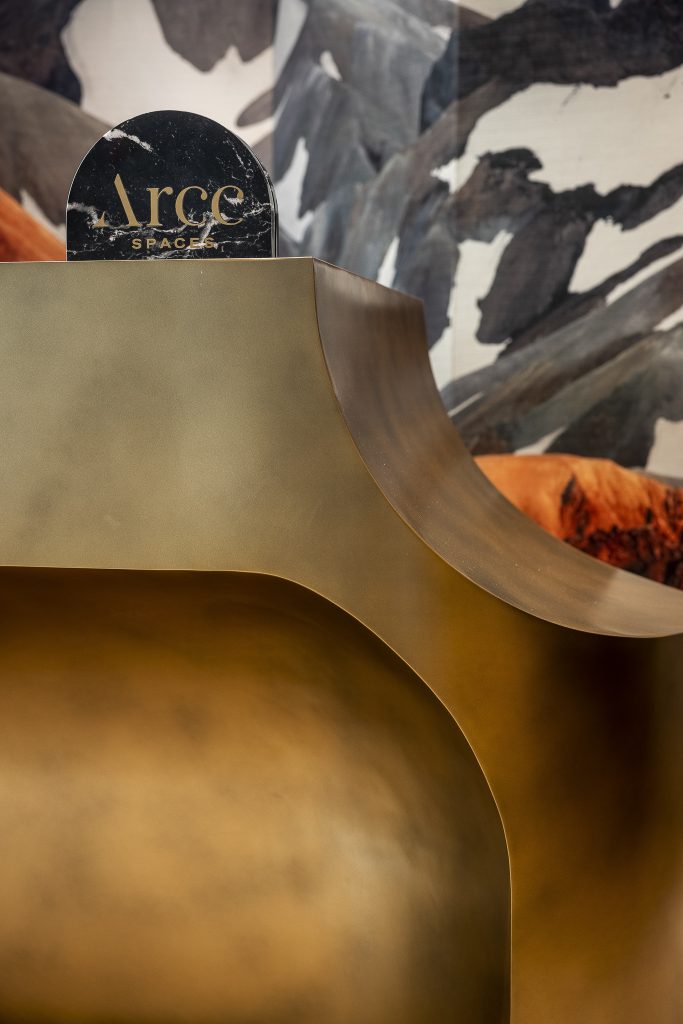 Vibrant and dynamic spatial planning
Seamless, Flexible Spaces
Instead of fixed walls or dividers, using pivoting ribbed-glass screens in areas like the 'Drawing Room' allow for the space to be enclosed independently and then easily reconfigured into a conference-type room for private events. This is on top of its natural configuration which already provides for a range of work and discussion settings. It can also allow for larger events such as town hall gatherings to be held.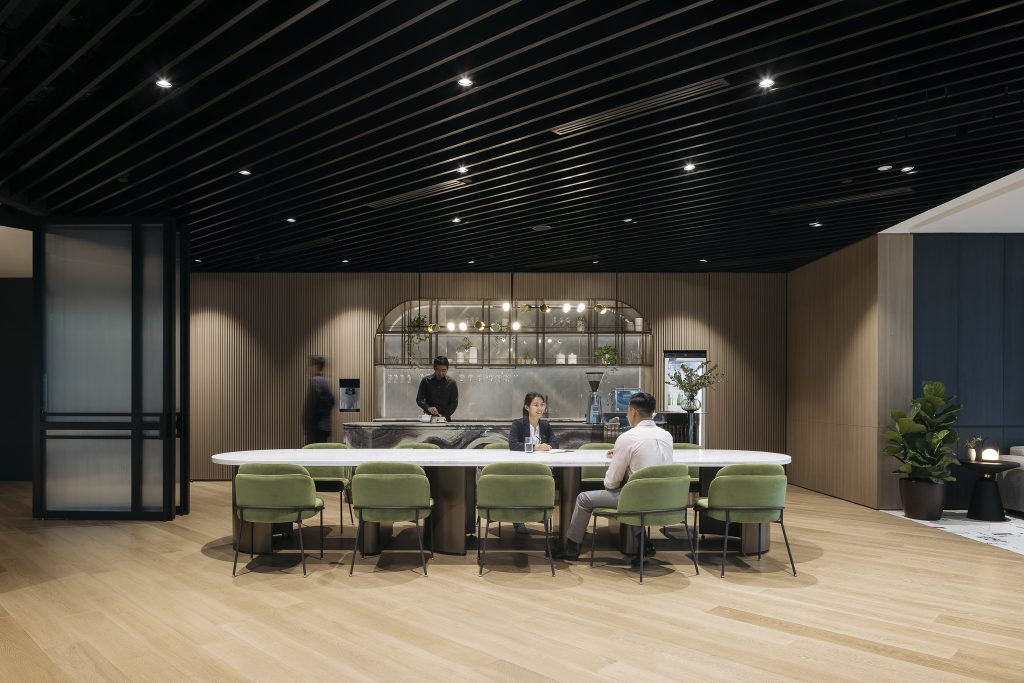 With movable furniture, the 'Drawing Room' can also be easily reconfigured for various settings and different groups of users.
A hidden door within the 'Drawing Room' provides a shortcut access to the conference room. Thus, after larger events, if smaller breakout rooms or private meeting rooms are required, users can adjourn to the conference room or 'The Library'.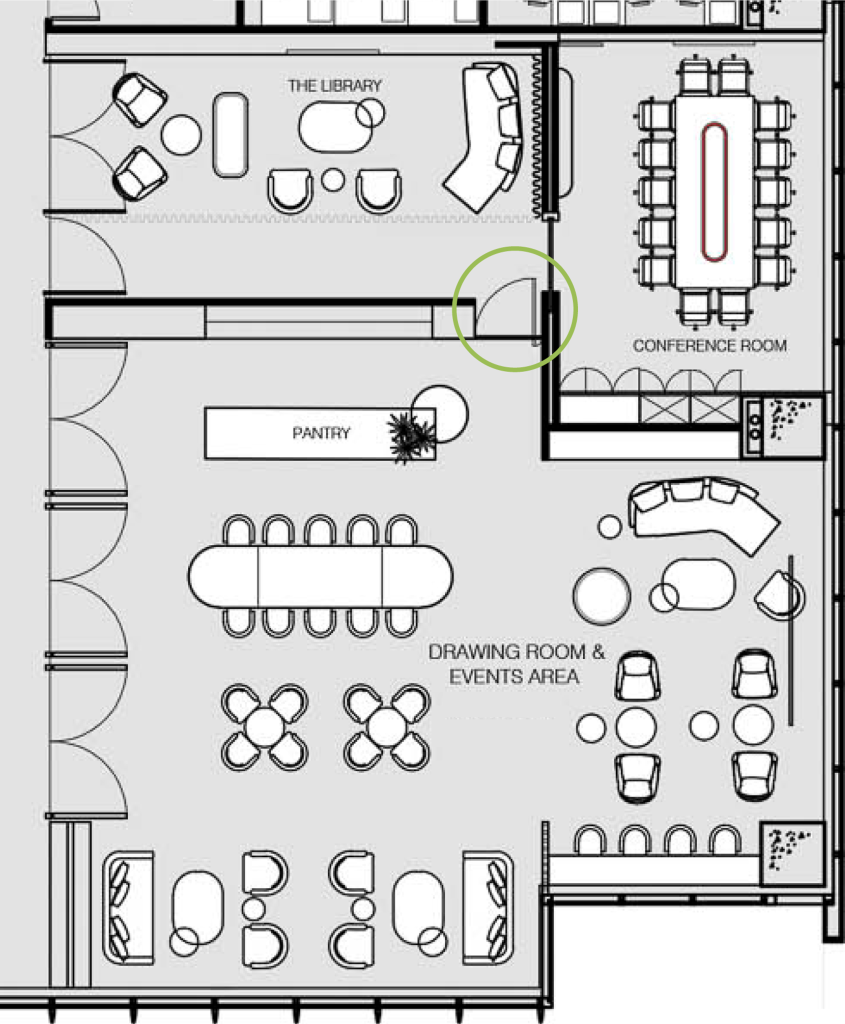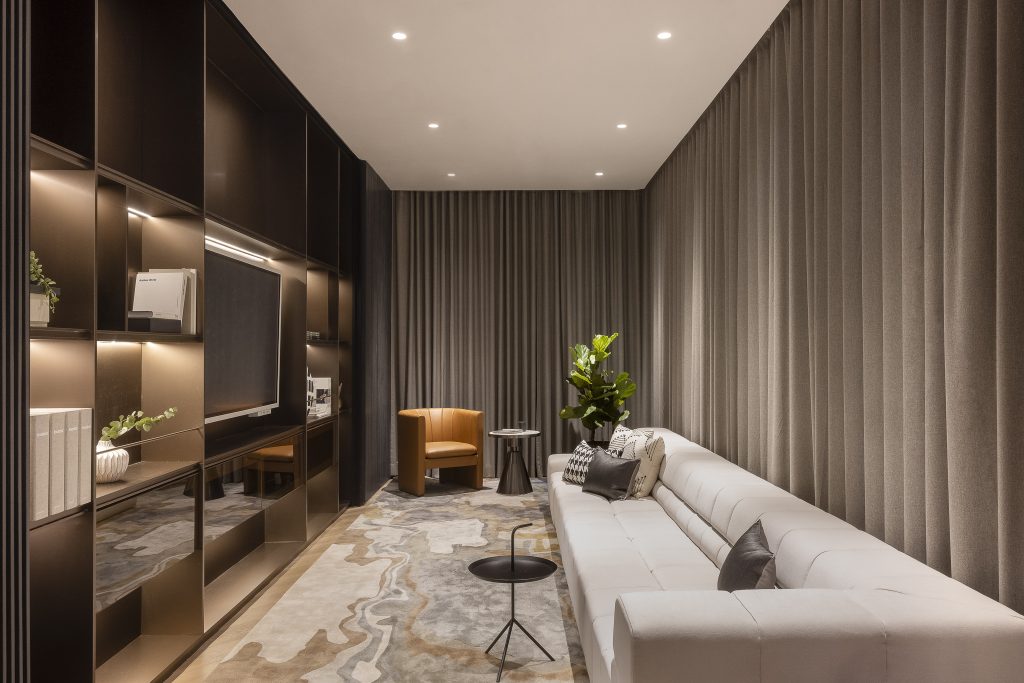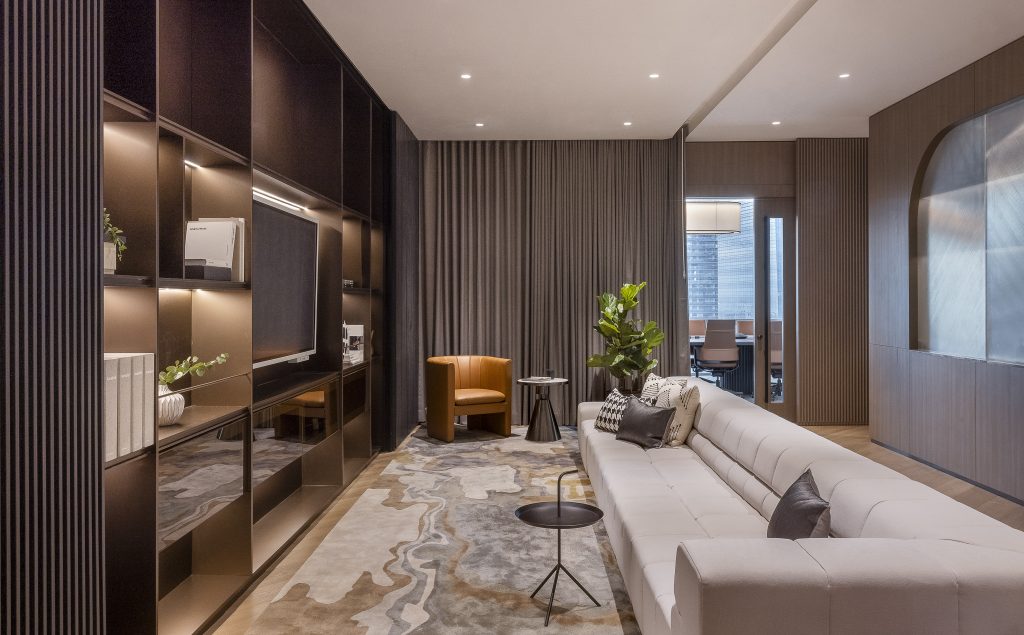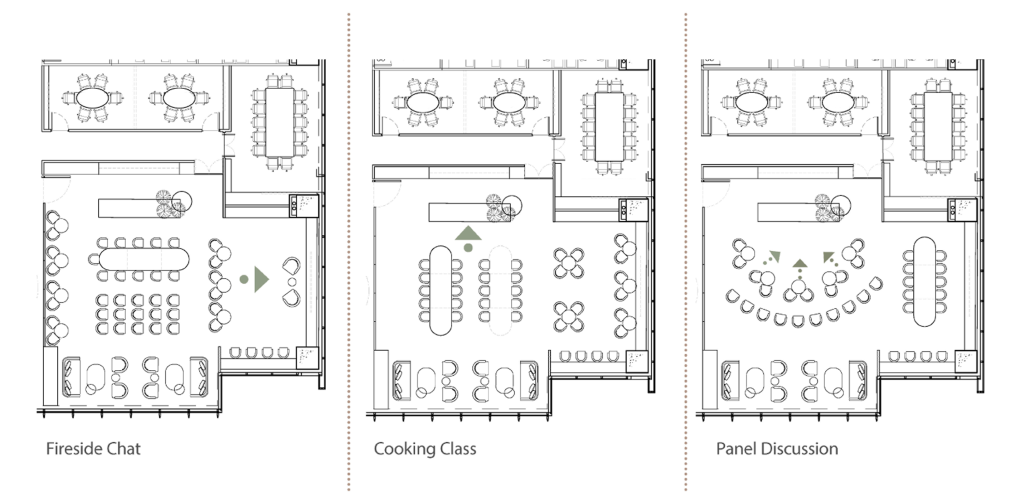 Neighbourhood and breakout areas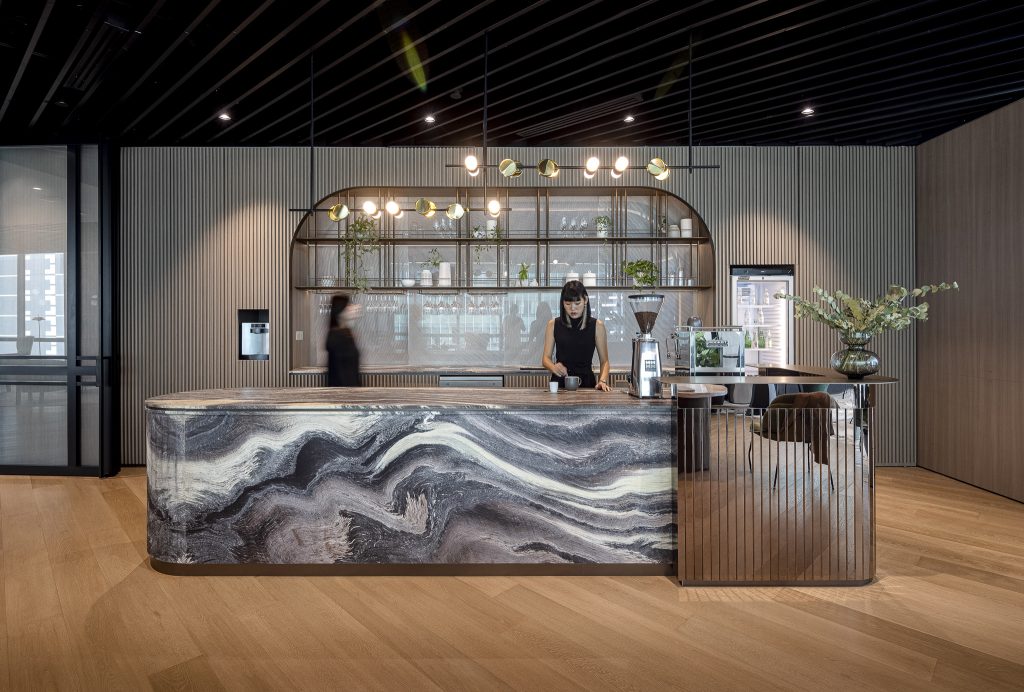 Right Tools for the right settings