Savvy millennial travellers are treated to a curated tech-enabled user experience unlike any other. For instance, the quintessential 'Hotel Grand Stairs' was reimagined to host a myriad of insta-worthy and interactive activities that resonate with the millennial generation – gym, KTV, trampoline etc.
Experience Design, Branding, Interior Design
some insights into millennial travel habits
From 2017, there will be 188 million millennials entering the society, amounting to 12.4%, contributing to the economy and spending.
Findings on 90s babies' app downloads have found that they prefer apps on fitness, selfies and web readers. 90/00's contribute to 92% of healthy option food delivery. Among the 92%, 70% of them are females.
How do they plan their travel? 41% of the 90's give themselves reasonable travel itinerary, 30% of them packed their day from day to night to maximize their holidays while the remaining 20% choose to sleep in and relax.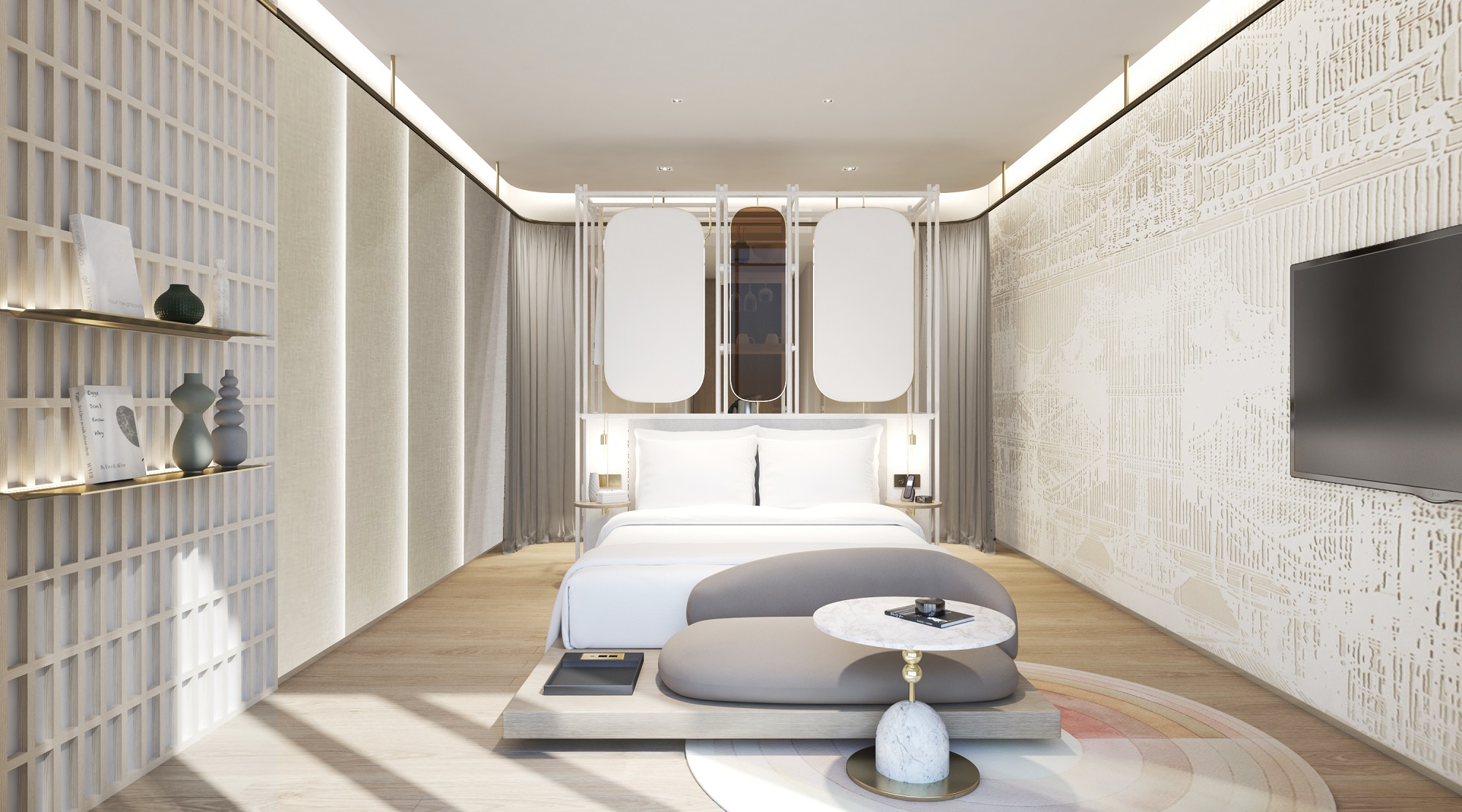 play like a local and travel your way
Our brief was to develop a mid-range smart hotel in Chengdu with scalability for millennial travelers. But knowing the different insights about them, our design concept was thus to develop a hotel that would energise, envigorate, and rejuvenate travelers for all kinds of journeys.
Travelers could use the hotel as their "home base" as they set out to explore the city. During self-check-in, they can get information about Chengdu such as how to see the pandas or where to eat the best hotpot on the Smart Discovery Wall, so that they can play like a local.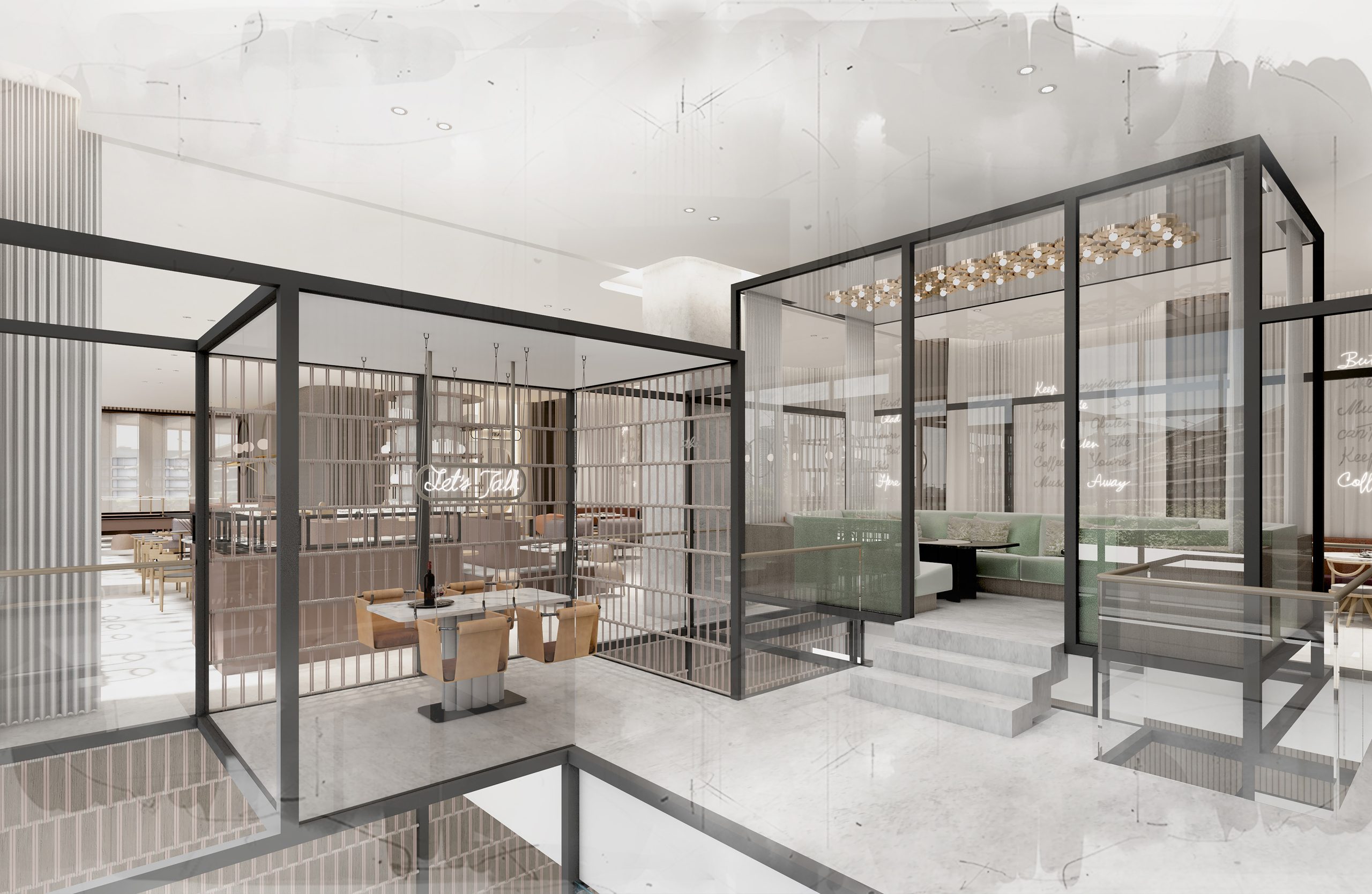 With a special all-in-one app, they can also easily check-in or out, get their access key, control their room and get room service, without having to call the front desk, or check-in in person. Thus they do not need to plan their itinerary around the need to check-in in person at the hotel.
For travelers who want to just relax at the hotel, they can enjoy an on demand wellness and fitness programme. Guests can even meet with other travelers in the hotel group chat and social wall, allowing them to find their own community.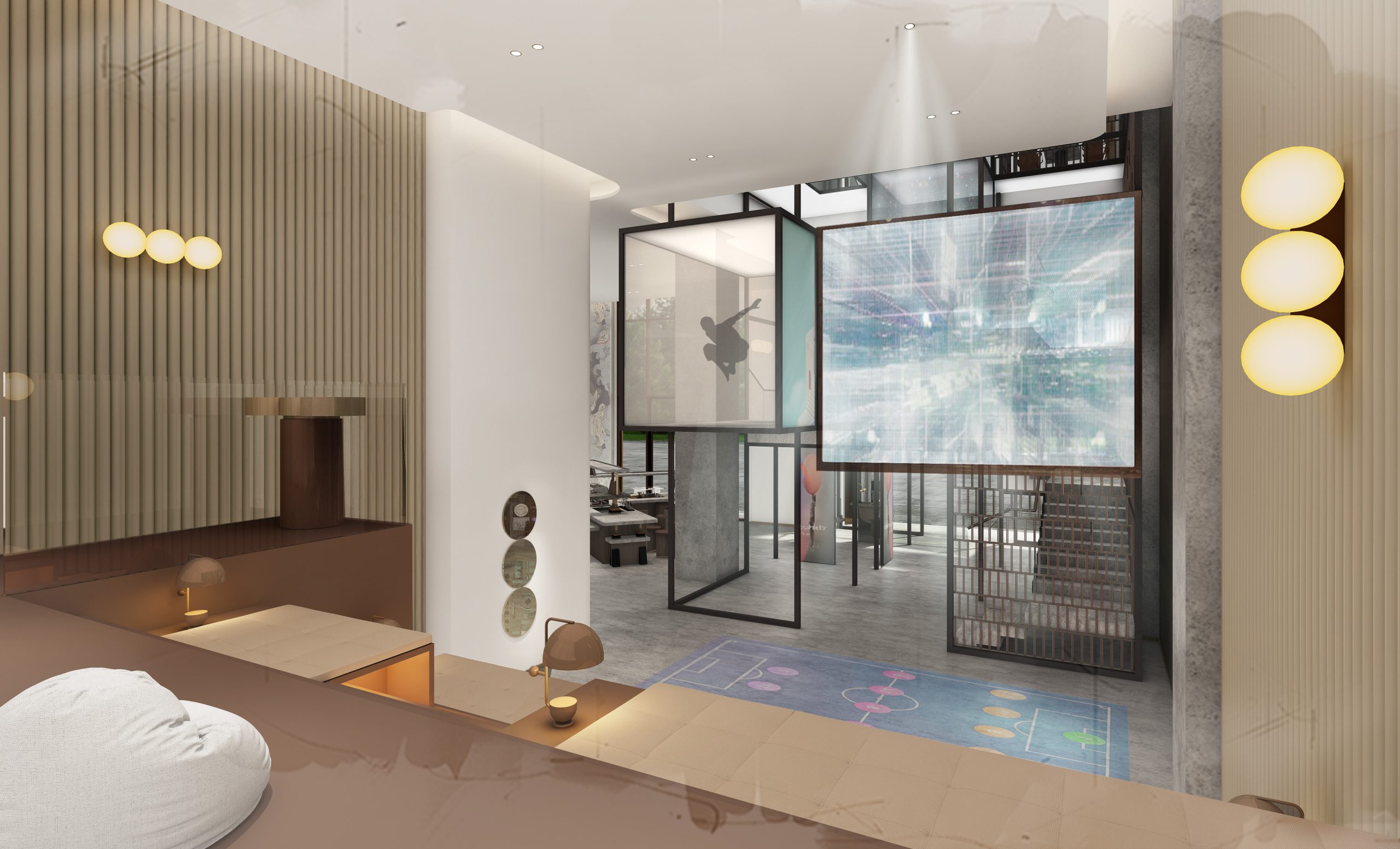 TRADITIONAL MEETS HIGH TECH DESIGN
Chengdu's rich well of culture, layers of history & multitudes of textures are subtly woven into the interiors. For example, the wooden scaffolding-like structures in the lobby (shown above) host a plethora of activity pods are inspired by dougong, a traditional Chinese craft. Dougong
is a unique structural elemnt of interlocking wooden brackets, one of the most important elemnts in traditional Chinese architecture.
This central wooden structure isn't just for the 'gram. The activity pods here include a trampoline, karaoke and games room, chill pods, and a meditation room. It acts as a connector from the main lobby to the second floor (shown in the image below) but makes use of its space for activities that benefit travelers. The ground floor below this structure can be transformed into a dance floor, event space, and even host movie screenings with the theatre steps nearby.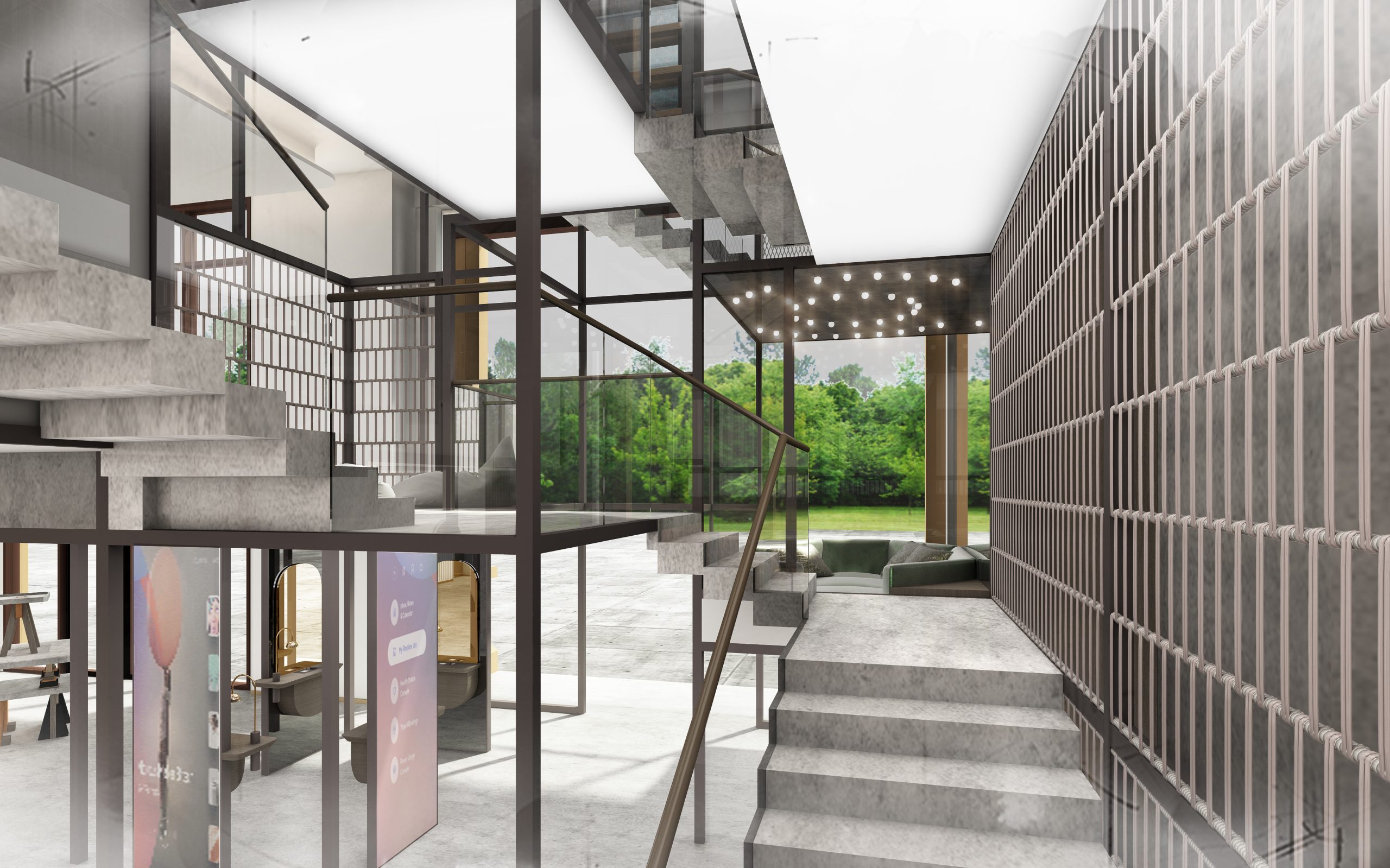 The design of the structure has open spaces with pockets of privacy whilst also allowing for communal interaction.
The on-demand services in Oooyan Hotel allow millennials to travel their way and truly immerse themselves in a local culture.
As we learn to live with the pandemic, "contactless" technology such as the ones listed here will become necessary. But the yearning for human connections such as building communities will still remain, though we will need to do so safely in the future.
We have designed concepts like these to adapt to the needs of users as well as with the times, adopting and evolving with trends.