Showcasing multiple brands in one space
Spa Esprit group wanted Wonderscape @ Funan Mall to cater to trendy millennials, and showcase three distinctly Singaporean brands under their group with a fun, fashionable twist. Spa Esprit wanted to bring these brands – Tiong Bahru Bakery, Strip (a body grooming service), and Browhaus (an eyebrow grooming service) - together in a single space to facilitate customer flow.

They usually pair two brands but wanted to put these three together to include a cafe component. It was important to cohesively showcase each brand's persona without any one outshining the others, and to celebrate all three brands equally.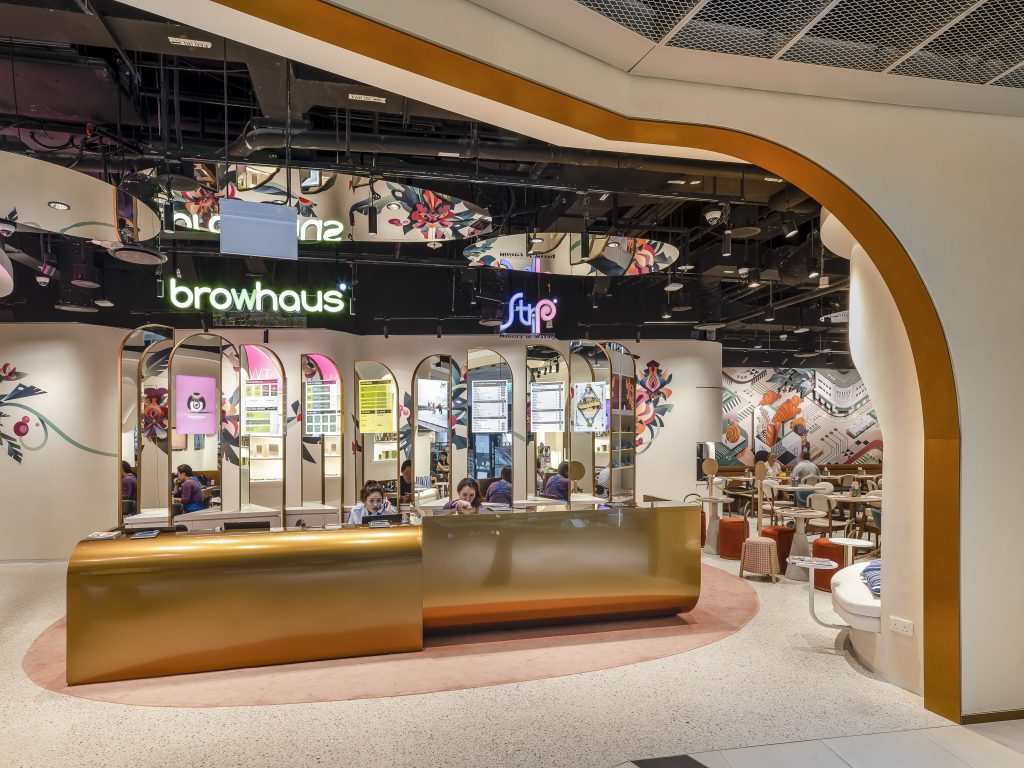 Crafting a visual narrative and guided experience
To connect the three distinct brands, we crafted an overarching visual narrative of a whimsical dreamscape, consisting of smaller zones that customers can explore. Each zone has a different garden: Flowering Valley (body grooming), Rope Cave (brow grooming), Cactus Garden and Rainforest (bakery cafe), as shown in the layout below.
We then used design elements inspired by nature to tell the story of the three brands, while paying homage to the overall brand's quirky and whimsical personality.
Using design to reflect the brand's personality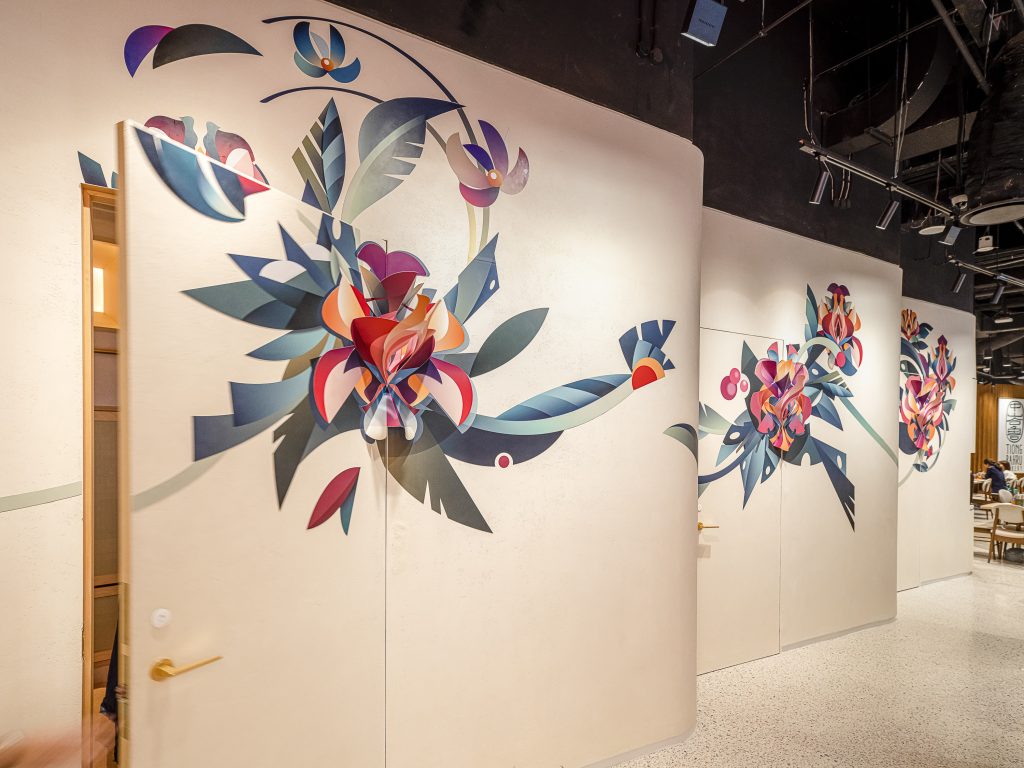 In the Cactus Garden, Desinere's surrealist illustrated mural in the backdrop depicts pastries running amok in a 'circuit board' streetscape – a homage to Funan Mall's former title as one of Singapore largest IT malls.
Large and gold-framed arched openings span the shopfront, capturing sweeping views of the pop-art landscape narrative which unfolds throughout the interiors. The arches also offer framed views of individual entities within the concept store, each resonating with the collective visual while showcasing their distinct and individual brand qualities.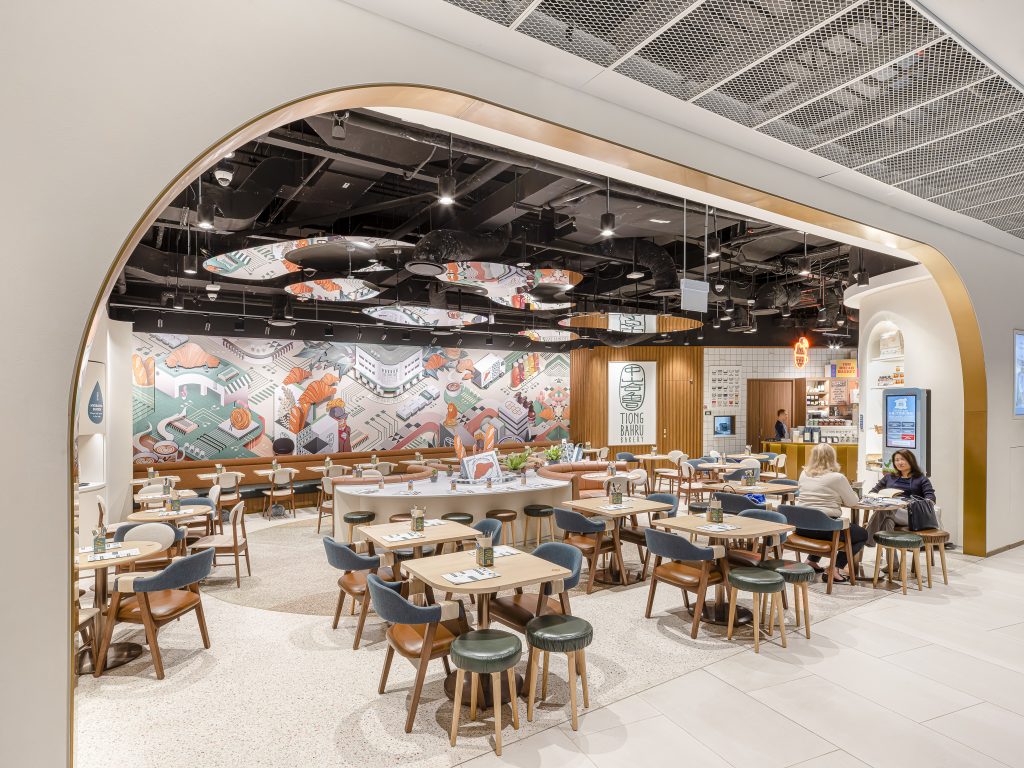 The Rope Cave is a zone that houses treatment spaces for Browhaus. The main feature of the space serves not only as an interesting visual but also as a function for privacy. Suspended ropes of different heights strategically carve out pockets of treatment spaces where grooming takes place, while creating layers of privacy.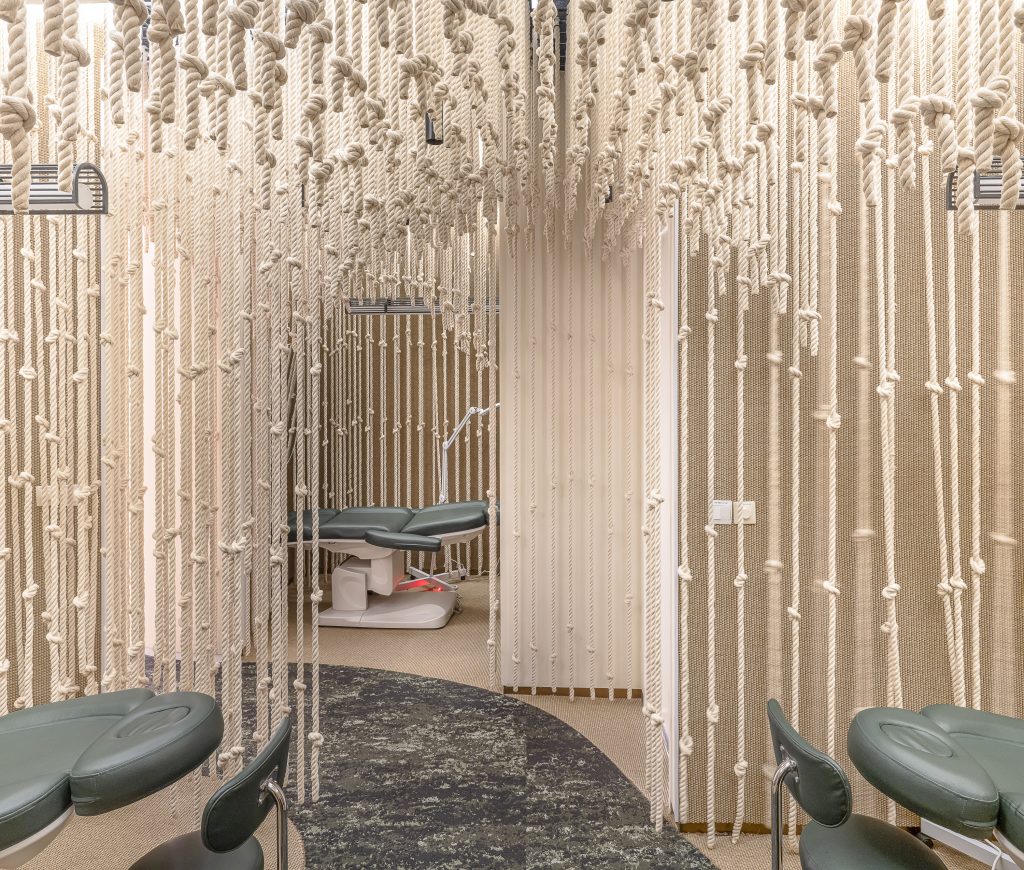 Minimising waste through material selection
Rather than build the Rope Cave out of plywood, we used natural rope. We cut desired, exact dimensions from one roll and hung them from ceilings at different lengths to express volume play; incurring no waste.
Cutting rope also required only one worker and no machinery, hence it is non-labor intensive. It was a more sustainable option versus plywood, which, due to its heavier mass would also require more materials for structural support.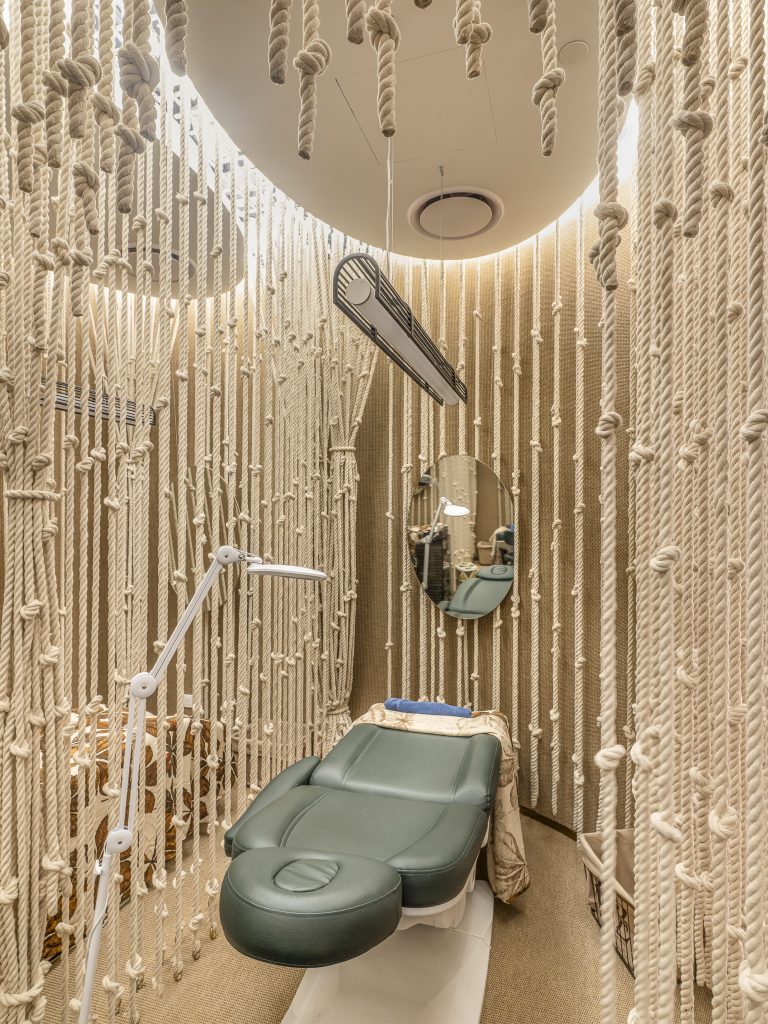 While fresh flowers are trendy decor, they require effort and care, and generate tons of waste. Instead, we used floral artwork made of easily recyclable and low maintenance materials, and these were implemented extensively on walls, ceilings and islands.
Reinforcing brand recall through a visual narrative
The visual narrative we used to design a multi-brand concept store has in turn reinforced brand recall. This project displays interior design's potential to utilise spatial elements to craft stories and experiences to amplify brand presence.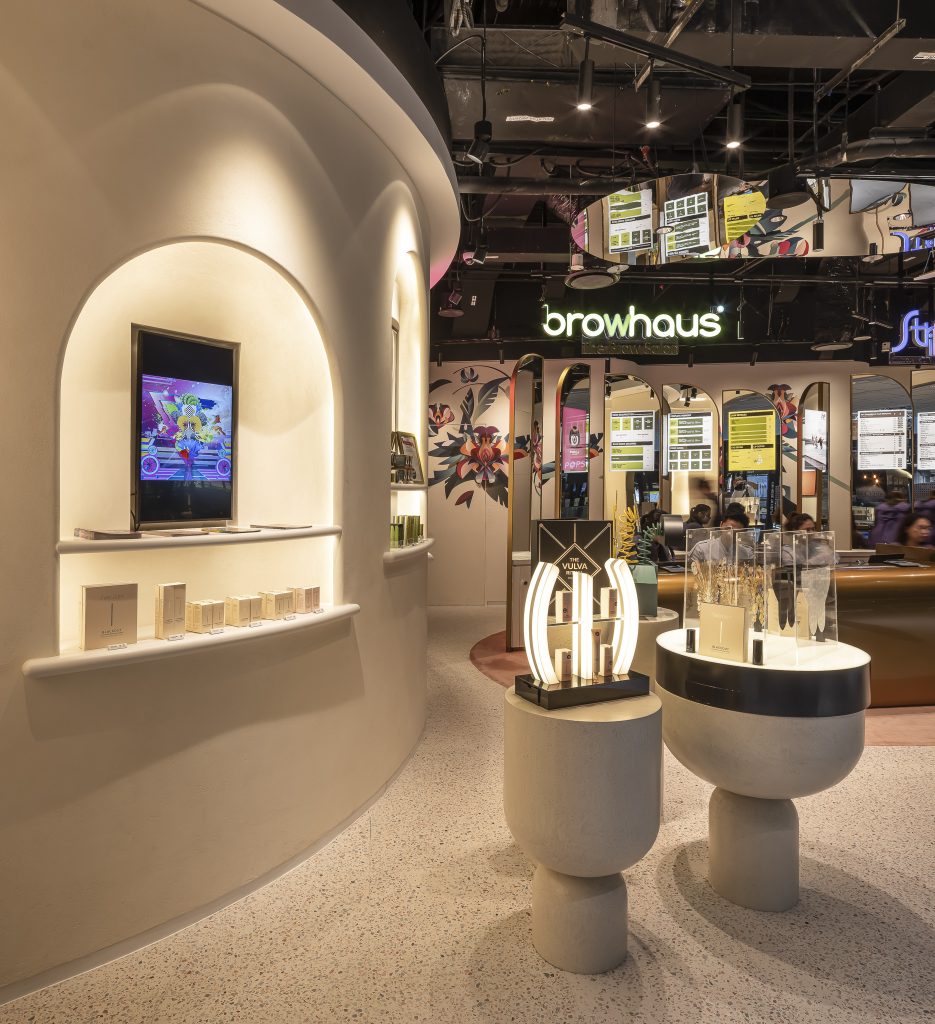 The client has always wanted to demystify body grooming services in Asia, which was previously uncommon. By easing customers into such services, spatial design solutions have gone beyond to make brands instantly synonymous with their respective services.
Furthermore, ritual experiences are made more enjoyable by pushing boundaries to pair them with less common retail typologies and exploring quirky concepts. This project can serve as an example for other similar multi-concept endeavors by other brands.