Many people might have misconceptions about a team of young people working on big projects, but at Afternaut, we're proud to say that we use this to our advantage. We call ourselves space explorers, and the spaces we explore are our communities, which we're constantly looking to improve.
As a young company, we're quick on our feet, resourceful, and adapt swiftly. When COVID hit, and a lot of our work in China was impacted, we took the opportunity to cultivate our team's talents even more. When we first started out, we forged ahead in our work with our clients but realised we needed to shower ourselves with tender loving care. #mentalhealthmatters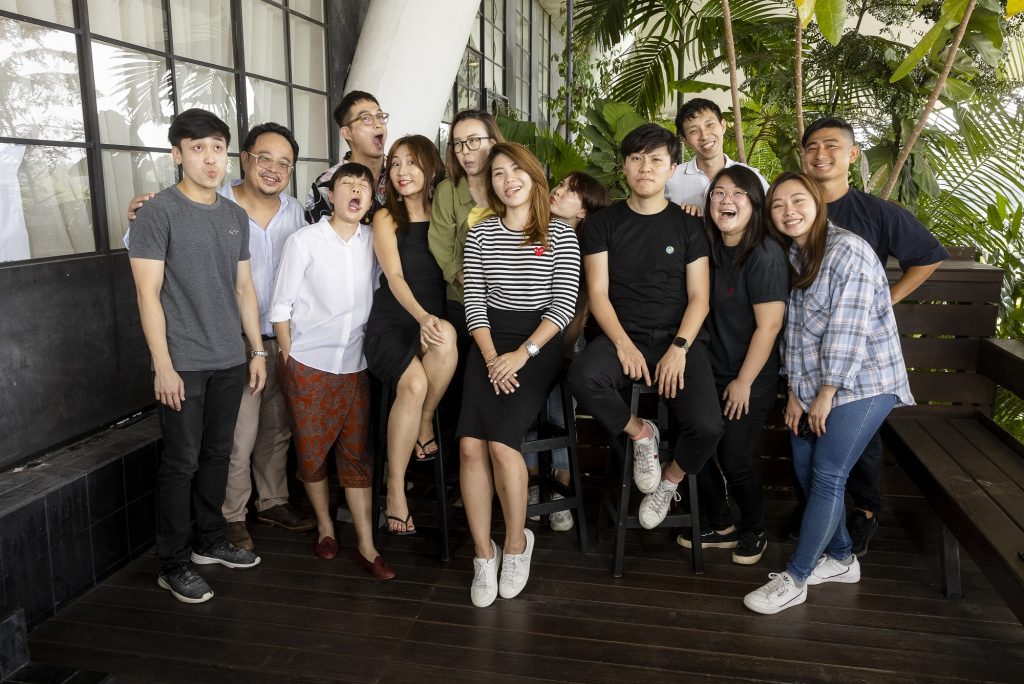 Hired our very first Head of Talent
Regularly organised Lunch and Learn sessions:
We took turns sharing more about each other as well as taught each other something from our area of expertise, e.g. on User Experience, Brand Experience, Graphic Design
Developed an on-boarding and off-boarding process, employee career pathways
Implemented a Learning and Development framework
Formalised our corporate team consisting of talent development, business strategy, and partnerships
Engaged external vendors through our network of contacts to give presentations on specific industry-related topics.
Grew the corporate team further to include a marketing communications person
Continued employee engagement programmes, e.g. giving a chance for team members to share their skills, such as a workshop on motion graphics.
the development culture we created
Because we don't sell any products, our people are our most important asset. Thus, building our company culture is important. In order to build a strong company culture, we went all the way to the starting line. We redesigned the candidate experience right from the time they saw the job ad till they joined the company.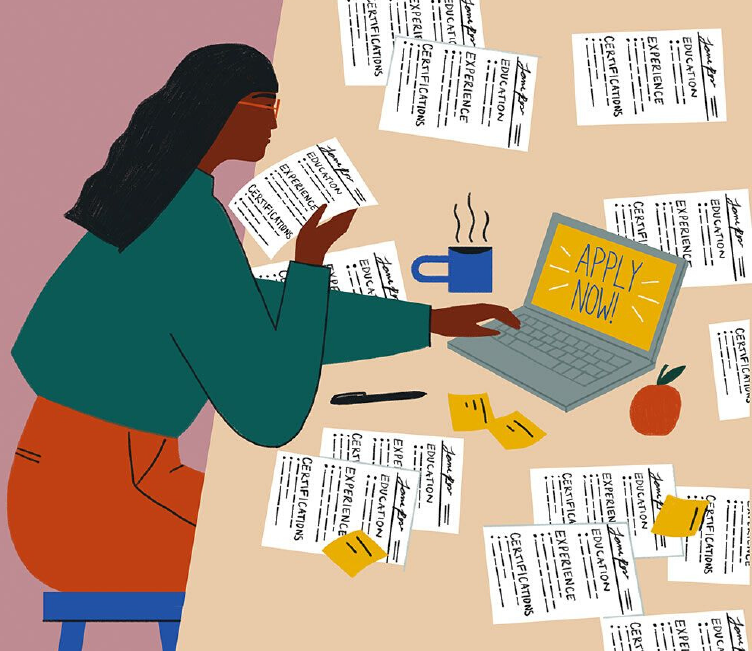 Using a similar process to how we create great experiences for our clients, we reworked our employee experience:
First we sought to understand our users - the Afternaut team. One pain point raised was that the organisational structure was a bit confusing for some, and the career paths and goals for each team member were not aligned.
Next, we took the time to understand what types of roles were needed to meet the business objectives. Then we identified key growth areas for each team member. We ended up narrowing down the Skills Framework for Design to 3 pathways instead. We also looked at Afternaut's business strategy and plotted growth plans for the team and company.
We drew up a new organisation chart made up of the nine roles across the three pillars. We also developed a skills and competencies evaluation framework to methodically check that our team members were getting the benefits they need.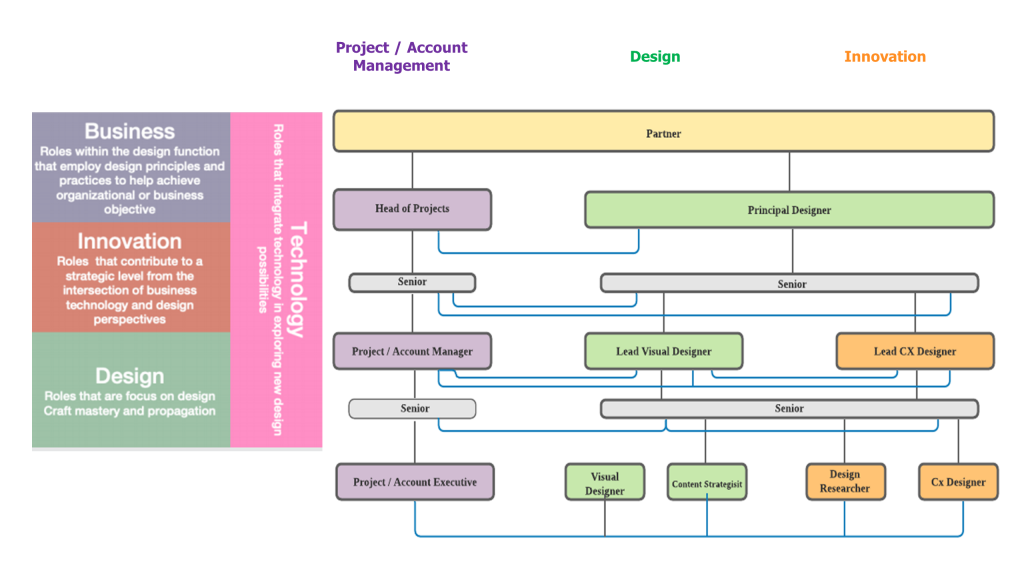 Each team member went on 1:1 meetings with their managers to evaluate their skills, and identified future learning and development topics.
Some of our team members actually switched or added on to their personal areas of expertise. We had a team member who was originally doing accounting but pivoted to the innovation team to do customer experience design. Lishan was doing experience design but switched to account management.
Our own head of talent, Jane, has taken on some business development responsibilities to build her skills in business strategy. This helps build team members who are "Serif T-shaped designers". This means they have deep expertise in one core competency, but are also skilled in a broad range of other areas.
We encouraged everyone to share their career aspirations with their managers, so they can work together to chart career paths that align with their interests and priorities. Then, Afternaut provides the tools necessary to achieve those goals.
"Strong company culture
= Happier team
= Happy Clients."
How a good company culture helps our clients
Company culture touches many people in so many ways. Culture is the sum of everything our team thinks, says, and does as we work together. It is made up of shared workplace behaviors, beliefs, values, attitudes, standards, and purposes.
We know that a strong company culture = Happier team = Happy Clients. When we feel empowered, we have the confidence and independence to propose fresh ideas. We go all out to achieve project goals as a team and deliver the best results. Just like what Brian Chesky, Co-Founder of Airbnb, said, "Culture is simply a shared way of doing something with a passion."
Good company culture also attracts top talent. We're not going to only implement initiatives and let them run - culture constantly evolves so our methods evolve as well. We just started, and there's lots more we want to do and will set out to do. Stay tuned!