Get to know our space explorers - Lishan chen
Afternaut is an experience design agency with a multidisciplinary team from different cultures and countries who come together to create experiences that make human lives better.
We call ourselves space explorers because we break new frontiers in design and we co-create solutions with our clients to help their businesses take flight. We're proud to introduce you to our Afternaut explorer team, and in this interview, we speak with Lishan Chen, our Account Executive.
Lishan is our OG space explorer - the first to join Afternaut when it was founded in 2017. She started off as an experience designer but pivoted to leading client projects. She manages client accounts and makes sure that the project runs smoothly.
Get to know Lishan, which projects she's the most proud of, and what she loves best about being at Afternaut.
Editor's note: Lishan has since moved on to another opportunity outside of Afternaut. We'll miss her passion and dedication, but we look forward to seeing what she'll achieve in the future!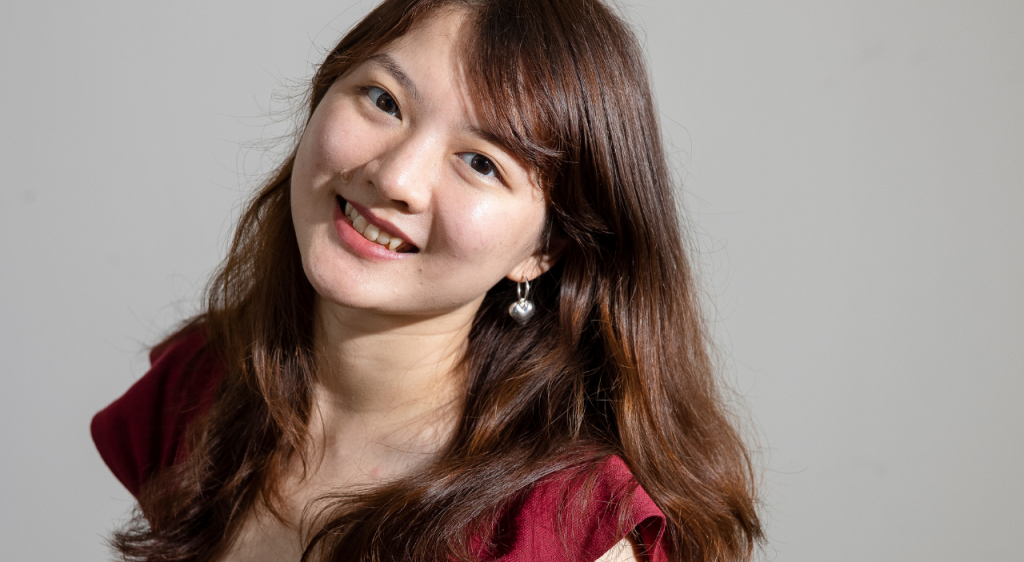 What is your role in Afternaut and what do you like most about it?
I'm currently an account executive, but I used to be an experience designer in the project team. I like the people at Afternaut the most. They are colleagues who are very dear to me and 99% close to becoming my friends.
Working in a design consultancy means we definitely need to work overtime sometimes, but brainstorming innovations to deliver great Afternaut outcomes and services, as well as curating one-of-a-kind experiences is my favourite part of the job. So come join us!
Do you have any advice for people who want to join Afternaut?
Firstly, explore and you will have fun. Secondly, think: Innovation first, rules second
Tell us more about a project you have done that you are most proud of and why.
I'm proud of all the projects I've been involved in! Two that I can think of are the Zero One Tech Festival and the Sales Galleries for Seedland China. I am proud of Zero One because it was such a large scale project. We built a giant playground for all the tech savvy people in two weeks. It only lasted 4 days, but we managed to attract thousands of people to the festival and even kids enjoyed the festival.
I'm also proud of the Seedland Sales Galleries because we broke the traditional rules of interior design and transformed the way customers visited sales galleries in China. By streamlining the experience flow of the sales galleries, we were able to curate unique sales and branding touchpoints in the whole experience design to help our client sell the product.
What is the nicest thing a client has said about you and your team's work?
"通过" or "approved". There's no word better than a client's approval after your hard work, not even a compliment.
"Brainstorming innovations to deliver great Afternaut outcomes and services, as well as curating one-of-a-kind experiences is my favourite part of the job."
What is the most difficult part of your job, and how do you usually deal with it?
Setting project expectations with the client is one of the hardest parts. It requires listening, understanding and effective communication, as it will determine how successful a project can be. We make sure we have a good plan with detailed deliverables and timeline. This makes up 50% of successful project management.
WHEN YOU THINK OF AFTERNAUT, WHAT ARE THREE WORDS THAT COME TO MIND?
Explorative, good-looking (people including me, and our job), fusion.