Take a break at Comma Convenience Store
Imagine you're itching for a snack and want to just pop into a place nearby, grab something and go back home, especially in the current climate when we need to be avoiding crowded areas. Take a break and step into Comma, an unmanned and frictionless design convenience store.
Touch only what you buy and give a thumbs up to pay
Developed and built by Afternaut, Comma is a convenience store that was set up in China in 2017, and is a completely manless store with no staff. Customers also don't need to touch anything in the store other than the products they intend to purchase.
So even when making payment, a simple thumbs-up gesture confirms the customers' purchase. There is no fiddling with apps, e-wallets, or QR codes, thus Comma goes beyond what a typical convenience store would do. It makes payments and shopping easy for customers, hence elevating their experience.

Here's a short video on how the store works:
- Unmanned: minimises contact and reduces labour costs
- Open at all hours: can be accessed 24/7, in any convenient location
- Big data collection: guides business decisions
- Customer insights: improve customer experience
- Scalable: Modular units can be adapted for many different types of spaces (see diagram below)
- Secure and access is controlled: minimises theft
"Even though this store was developed a few years ago, its concept is extremely relevant today. Being able to quickly shop and pay in less than five minutes means less people congregating in a space."
Comma's experience-enhancing features
Our brief from the client was that the entire shopping experience needed to be completed in less than five minutes, so we came up with these features:
From the moment customers stand at the entrance of the store, their access is controlled. The store only allows entry to registered customers.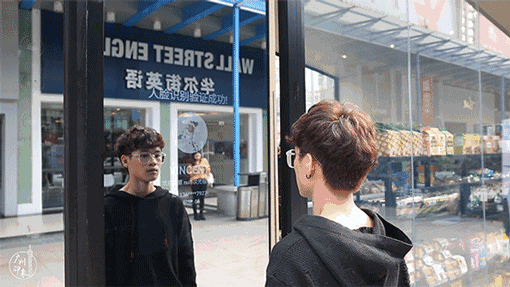 Comma's store layout allows for easy search for items.
Computer vision helps to tag the correct item with its corresponding item code, after which, customers confirm their purchase with a thumbs-up gesture. Payment is made via WeChat Pay.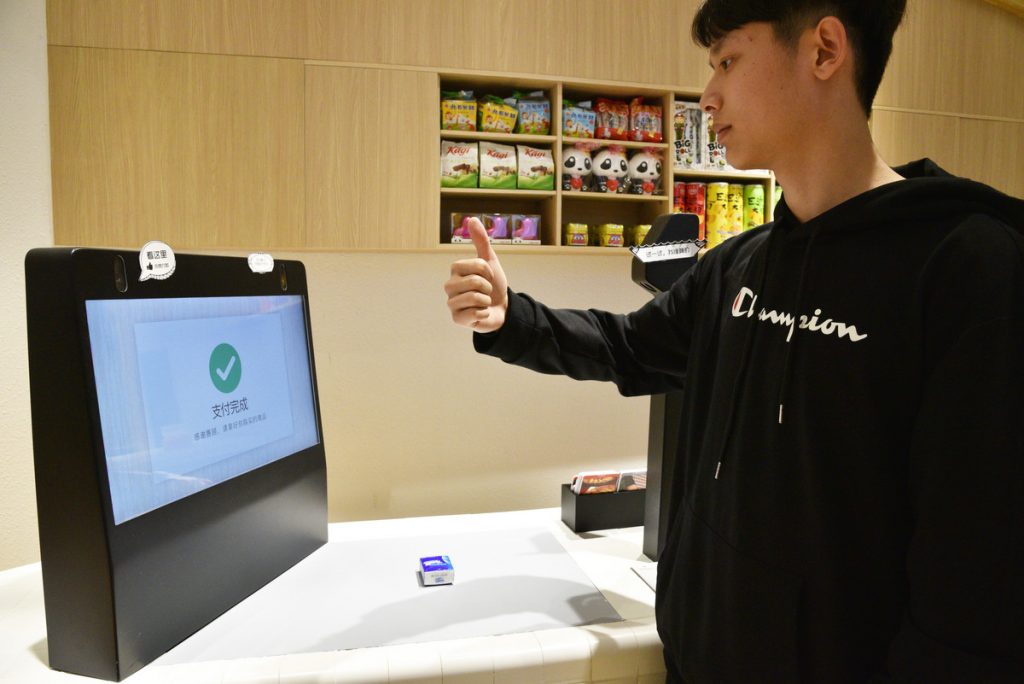 RFID gate and tags help keep unpaid items within the store.
Even though this store was developed a few years ago, its concept is extremely relevant today. Being able to quickly shop and pay in less than five minutes means less people congregating in a space, and only touching the products you buy minimises surface or human contact.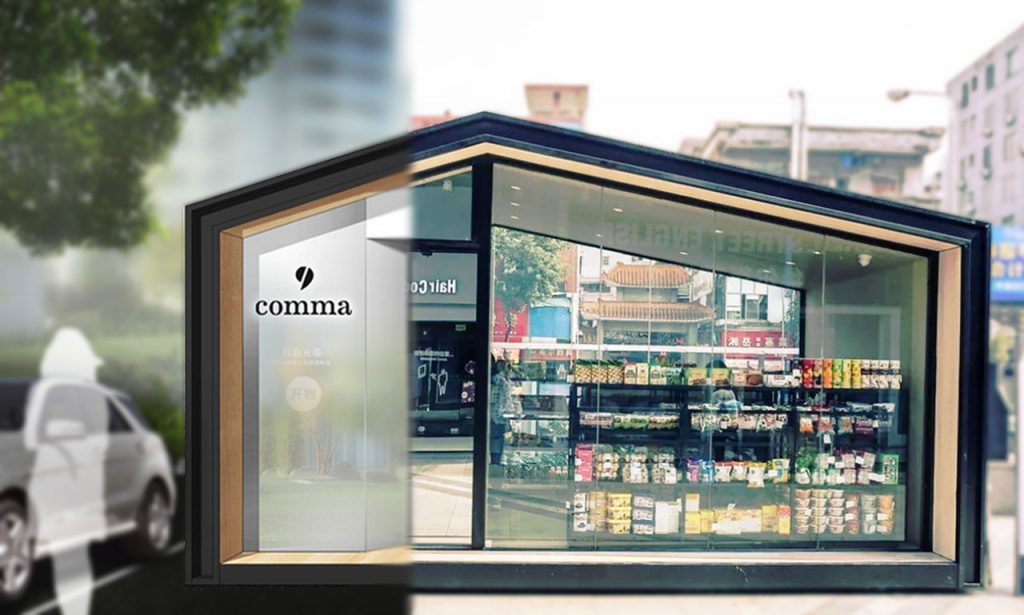 From design drawings to construction, interior design and product design, Afternaut worked on the end-to-end development of the Comma Convenience Store. The convenience store is shaped like a house to build brand recognition, and also to make the store appear homely. The interior is filled with warm woody textures to mirror the warmth in its exterior design.
This adds to the overall elevated shopping experience so customers really do feel like they're taking a break from the hustle and bustle of life, or like they just stepped into the pantry of their own home to grab some refreshments.
Building a convenience store chain to suit many needs
We also made the convenience store easy to scale. Prefabricated materials for the planned Comma store are transported to the predetermined location and constructed onsite within 3 days. The interior of the store can be customised as well - from shelving, chillers, warmers, seating to the POS systems.
The store can come in various sizes too. They can be small outfits in indoor areas: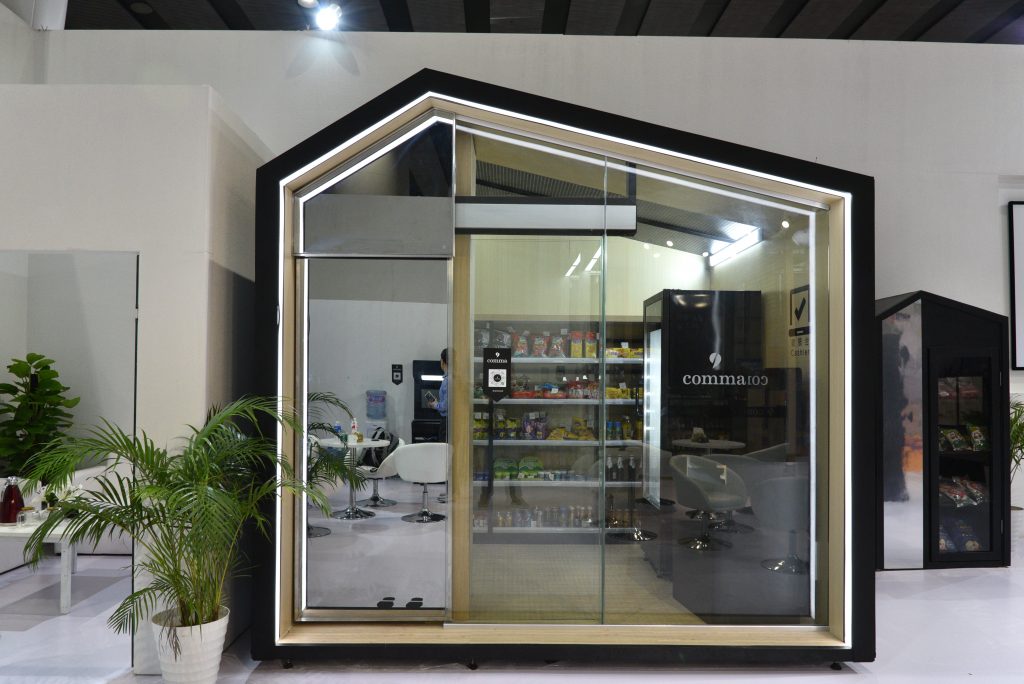 Or larger outdoor stand alone units: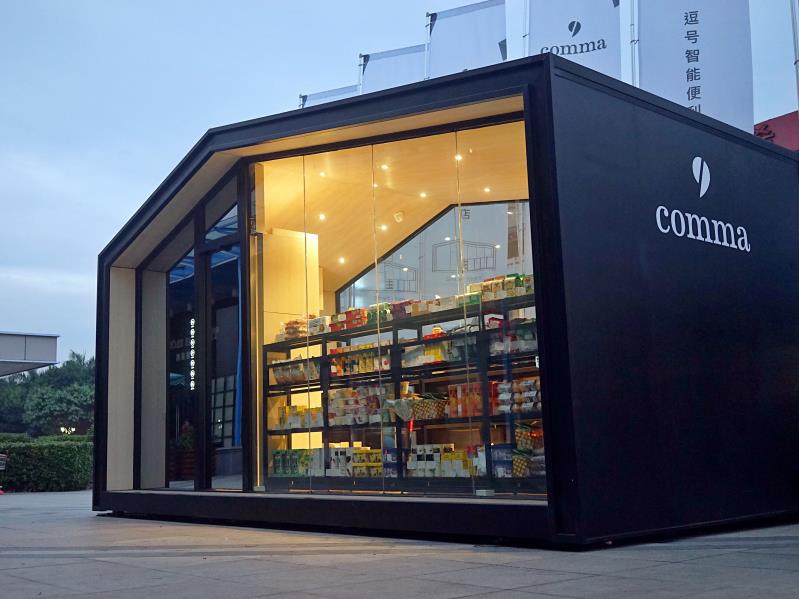 They can even reside as units in spaces such as the bottom of shophouses with seating provided: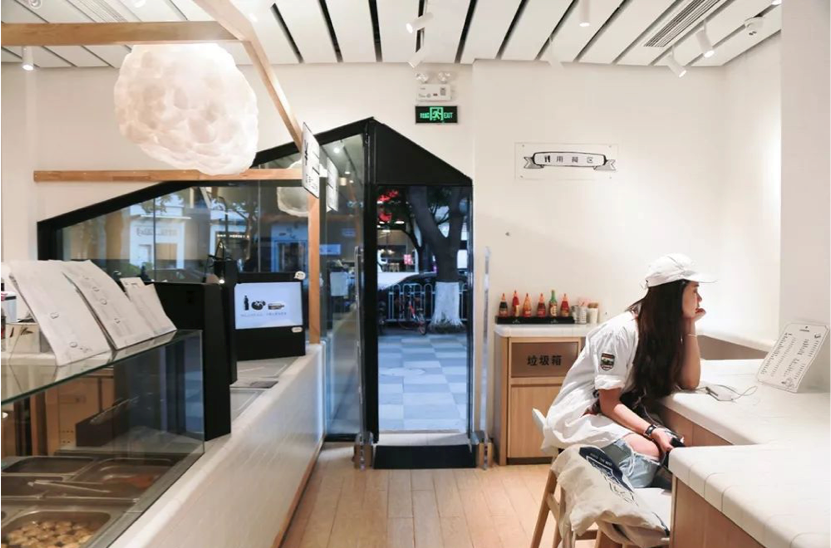 Here's what the POS system looks like:
taking comma to the next level
The Comma Convenience Store was fully operational in Guangzhou, China, in October 2017 and has expanded to over 40 stores. We even had a taste of it here in Singapore at the Singtel Innovation Centre. Minister Heng Swee Keat came down too! Comma was one of the first projects in China that Afternaut ever worked on, so it's got a very special meaning for us.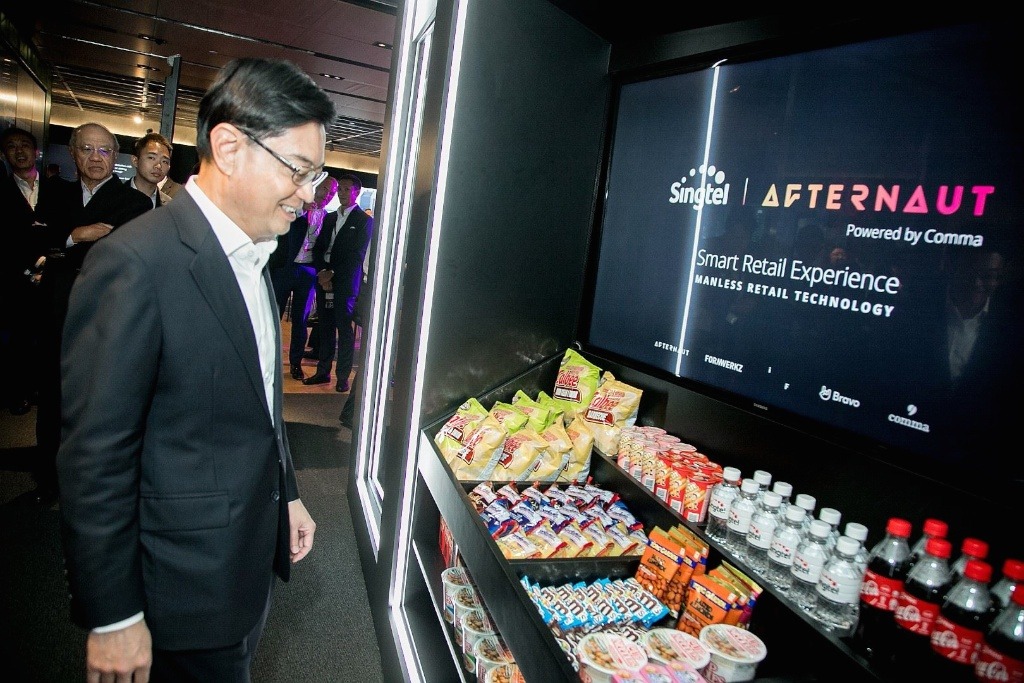 We've since applied the Comma customer experience to Zhou Hei Ya, a chain store in China selling braised duck, and to one of our recent projects, Seedplaza, a services-only shopping mall situated in various cities in China.
If you would like to know more about Comma or Seedplaza, reach out to us!