Take flight with Afternaut - Meet Berlin and Zhe Wei
Berlin Lee, Zhe Wei Chong and Kokyong Chew came together to establish Afternaut back in 2017, when Formwerkz realised it needed to expand its scope of capabilities to include emerging design disciplines. Afternaut helps to create and turn great innovative customer experiences into business growth for its clients through design conceptualisation, implementation and operation.
Let's have a chat with Berlin and Zhe Wei, who work on business strategy and partnerships at Afternaut. They share the best thing about being part of a multidisciplinary team from different design and non-design backgrounds, as well as why COVID-19 was a blessing in disguise for Afternaut. We have a strategy to set ourselves apart from other design agencies and this brings benefits to our clients too. Berlin and Zhe Wei tell us more.
Q: What is Afternaut's origin story?
Berlin: In 2016, after spending some time in China, we realised that digital transformation and new age multidisciplinary skills were needed to help businesses. The needs of the client became more complex, thus at Formwerkz, we knew that it couldn't be done by the design disciplines working in silos. We needed an "avengers team" to come together.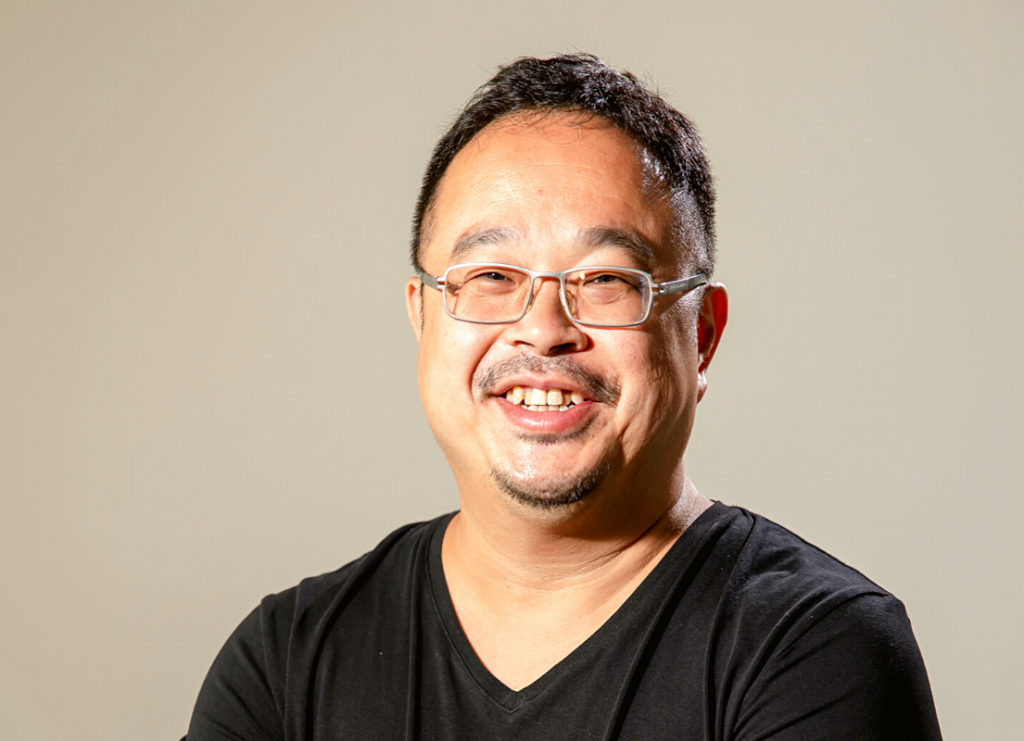 So Formwerkz expanded its capabilities beyond architecture and interior design to include emerging design disciplines like experience design and in 2017, Afternaut was born. We're proud to say we're an experience studio led by non-designers but we work together to assemble solutions to help businesses.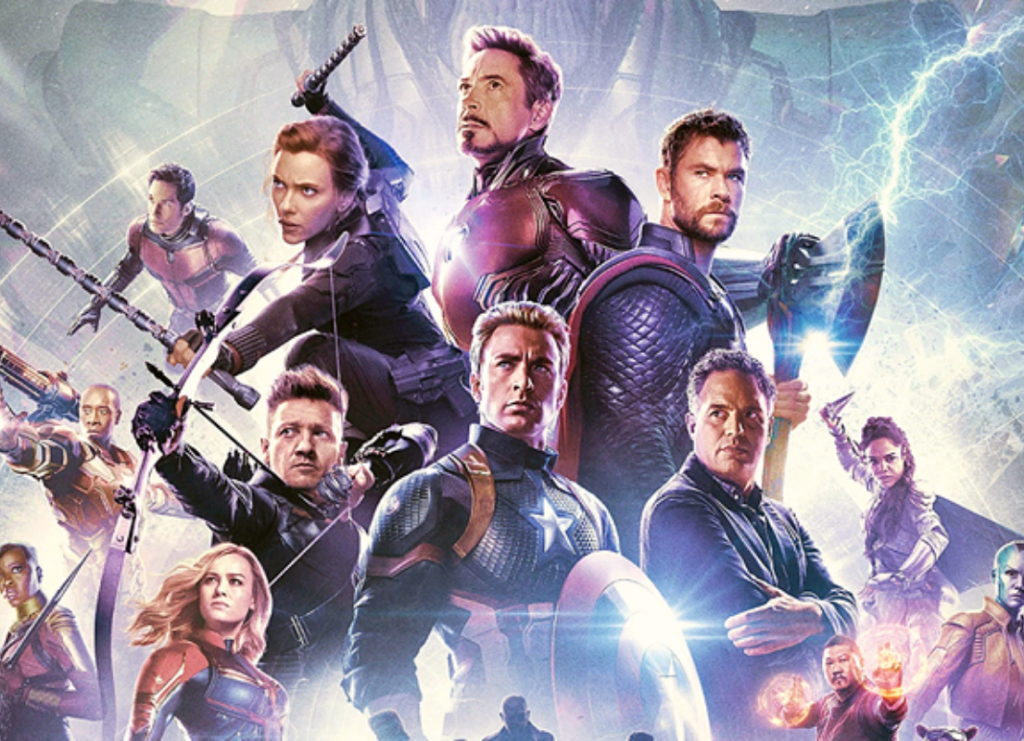 Q: What do you think the people at AF have that sets us apart from other agencies?
Zhe Wei: Everyone in the team comes from different backgrounds and we have varied experiences. We're open-minded, flexible, competent, professional and embrace trends. But what sets us apart is our ability to help our clients integrate our breadth of capabilities seamlessly into a design solution so it makes sense.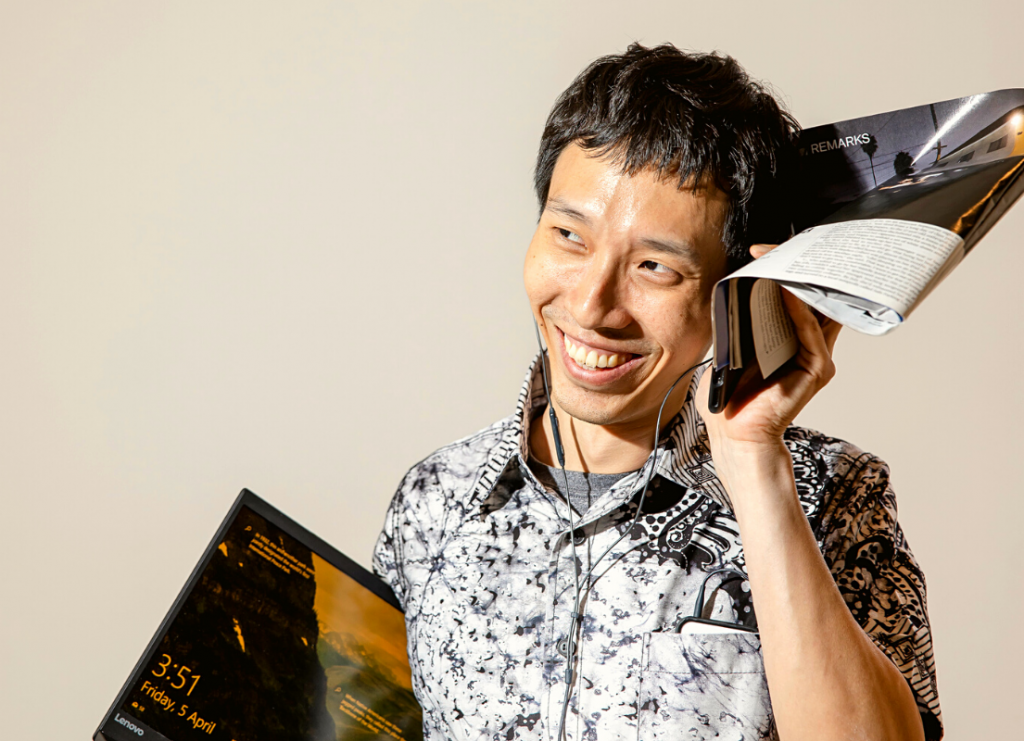 Through our work in China, we've experimented with many daring ideas as our Chinese clients are not afraid to try new things. This has helped us win a lot of other projects because of our experience in executing projects with fresh concepts. We work alongside our clients such as real estate developers to repurpose spaces to make them relevant, especially retail spaces.
Berlin: We co-create with our clients. Clients need intelligent agencies, but even then intelligent agencies cannot give the client the answers, because every client has a different need so there is no one fixed answer. Some clients have their own subject experts too. Thus we co-create with them, learn from each other and use our combined expertise to create a great solution together.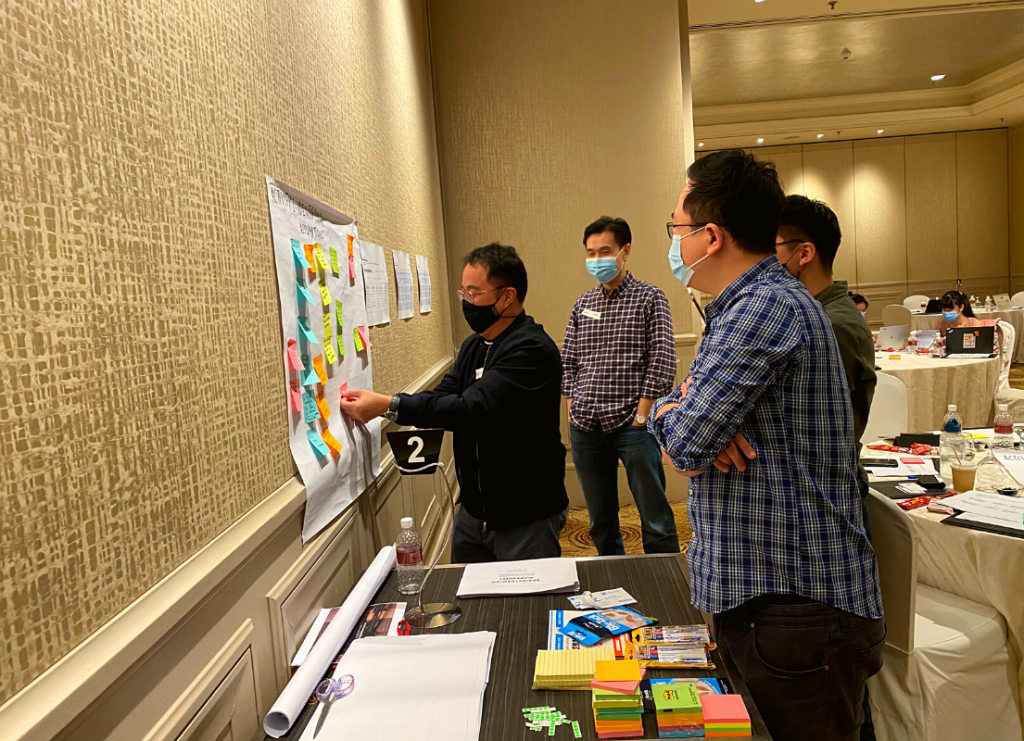 Berlin in action conducting a prioritisation workshop with clients and stakeholders as part of the Emerging Stronger Taskforce engagments.
At Afternaut, we ask a lot of questions and we challenge the status quo. In China, we learned a new definition of cheap, fast, and good. Cheap doesn't mean the cost of the work is the cheapest, but it is cheap for the quality and value the work brings. But "fast" means it has to be the fastest, and "good" means the work must be the best.
Q: How did Afternaut deal with and adapt to COVID-19?
Berlin: We were in denial at first because a lot of the projects that we had fought so hard to win were now put on hold. But COVID-19 turned out to be a blessing in disguise. I am actually glad that it took a reset like this to change our clients' minds about trying new things.I don't need to tell them that the old norms are broken and they need to look at things from a different angle because COVID-19 has forced them to.
ZW: In any crisis, there's always going to be some luck involved as an element of randomness, but you have to be there to receive it. We didn't rest on our laurels, and we have always been seeing where we can create new channels and partners. We started doing more work in Singapore as we realised we need to be more present in the local scene. We used to do business just in time, but now we need to do business just in case.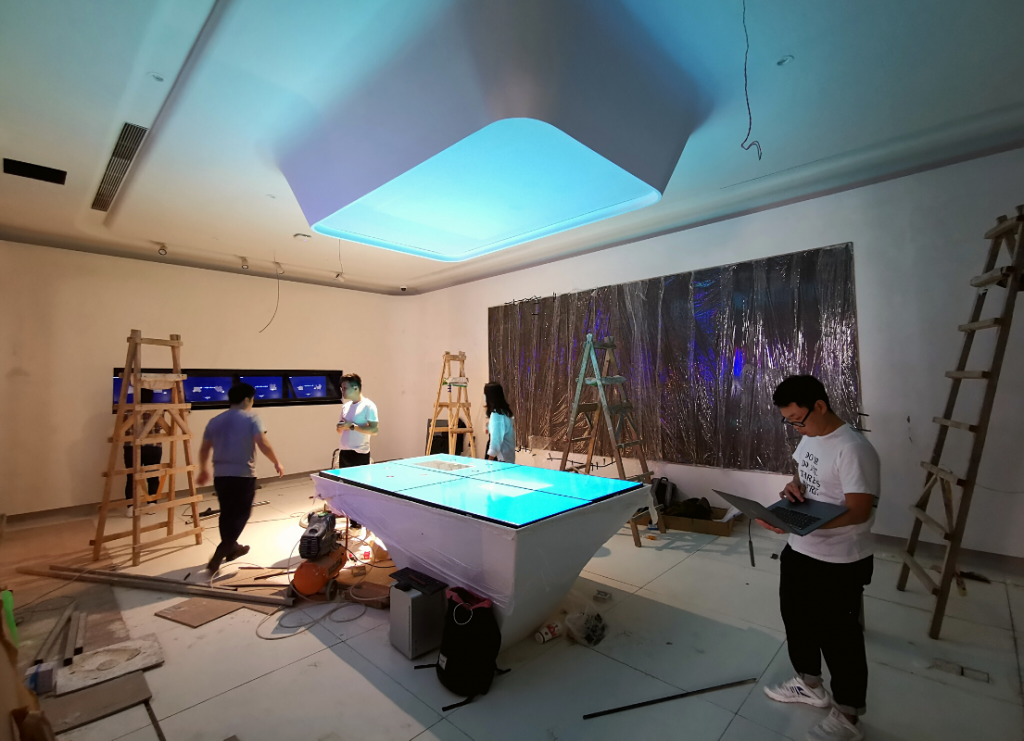 The Afternaut team in action preparing the Experience Centre 1.0 for Seedland China's high-tech sales galleries. Co-founder Kokyong is pictured second from left.
"Many projects are great in different ways and I never refer to one being the 'greatest' as maybe the best has yet to come. We always challenge ourselves to do better and find new ways to solve old problems."
Q: How do you feel about the progress AF has made in our first 3 years, and what will AF's direction be in the next 3 years in a world changed by COVID-19?
Berlin: I'm happy with what we've achieved in our first three years. We've learned that we should not underestimate our own abilities and the ability of the collective. COVID-19 reminded us that no matter how strong we think we are as a singular unit, we are fragile until we unite together.
I love going to a space where I can see people from all walks of life utilising the space at different times. How can places and spaces improve our well being? As designers, we must always remember that we design for humans. So that's why we need to be human-centric and inclusive. I believe I should leave the things in this world better than when I found it.Thus we're embarking on the next leg of Afternaut's journey with sustainability - especially social sustainability - in mind, and we want to work with like-minded people.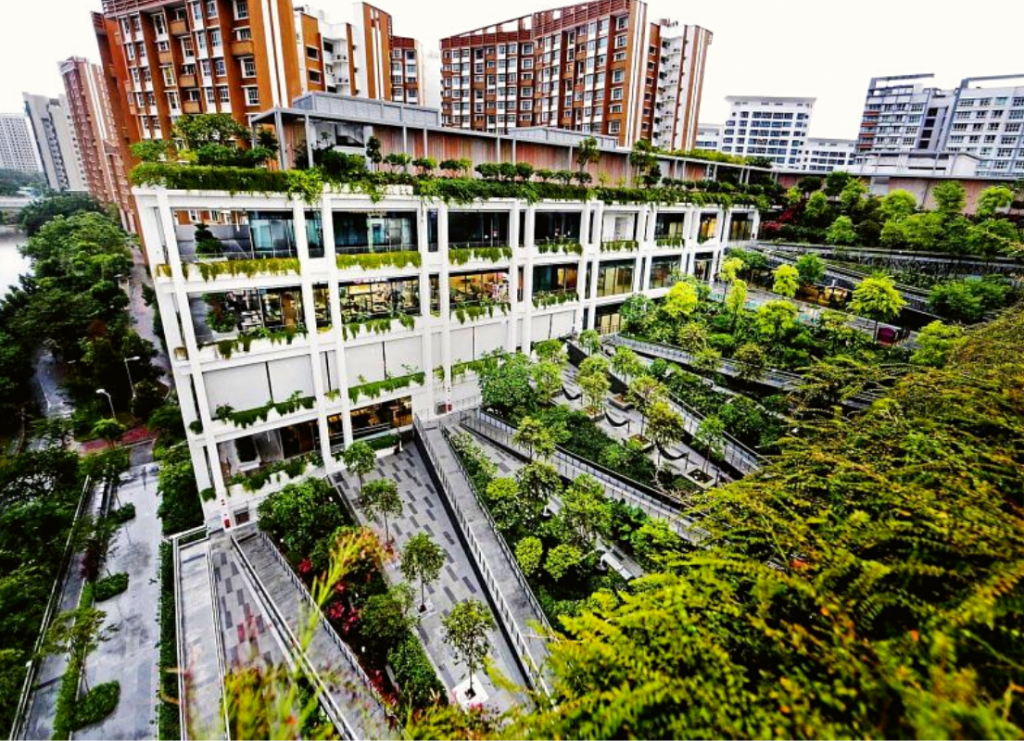 I'm proud of what Singapore has achieved in the design of its satellite towns so we are working on bringing sustainability and wellness into the work that Formwerkz does, and then using Singapore as a best-in-class example, bring an ecosystem of Singapore brands overseas.
ZW: In the past three years, we've embraced every opportunity we got and things have come our way. We've engaged with clients of all sizes, and worked on projects that are in marketing, business development, and digital. But we realise that in order to take Afternaut even further, we need to transform ourselves. Our logo is in the shape of a triangle, which, in mathematics, means change.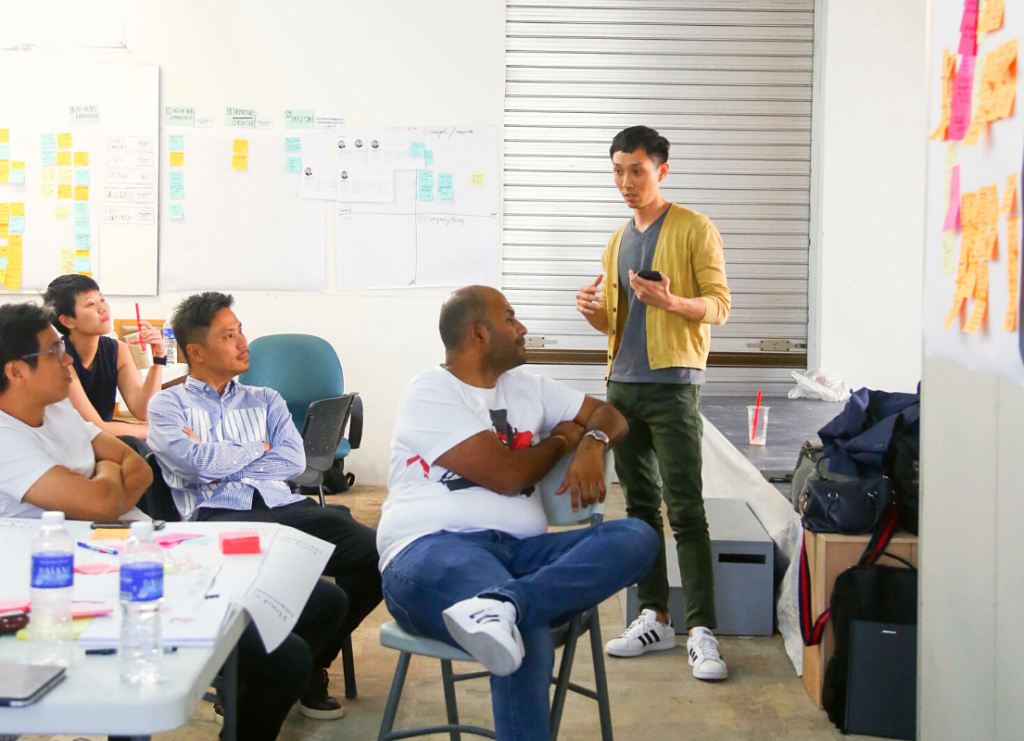 Zhewei facilitating a co-creation workshop with clients for Traders Hotel.
When we first started Afternaut, we focused on combining tech, business and design. But this year, we are working on operationalising projects. More than just designing and building a space, we wanted to work with operators. Previously we would just follow the design brief and come up with a recommendation and leave them to the operations. But we know the importance operators have in bringing life to a space. Thus now we also work with clients to operationalise projects. This is also what sets us apart from other agencies.