Celebrating the purchase of a new home with a unique unboxing experience
Buying a new home is one of the biggest purchases that anyone would make in their lives so we wanted to make the experience memorable for the new homeowners of Seedland's properties. We were already working on the designs for Seedland's residential units, as well as developing their sales galleries, a touchpoint for them to portray their brand, lifestyle, and conduct sales of their properties.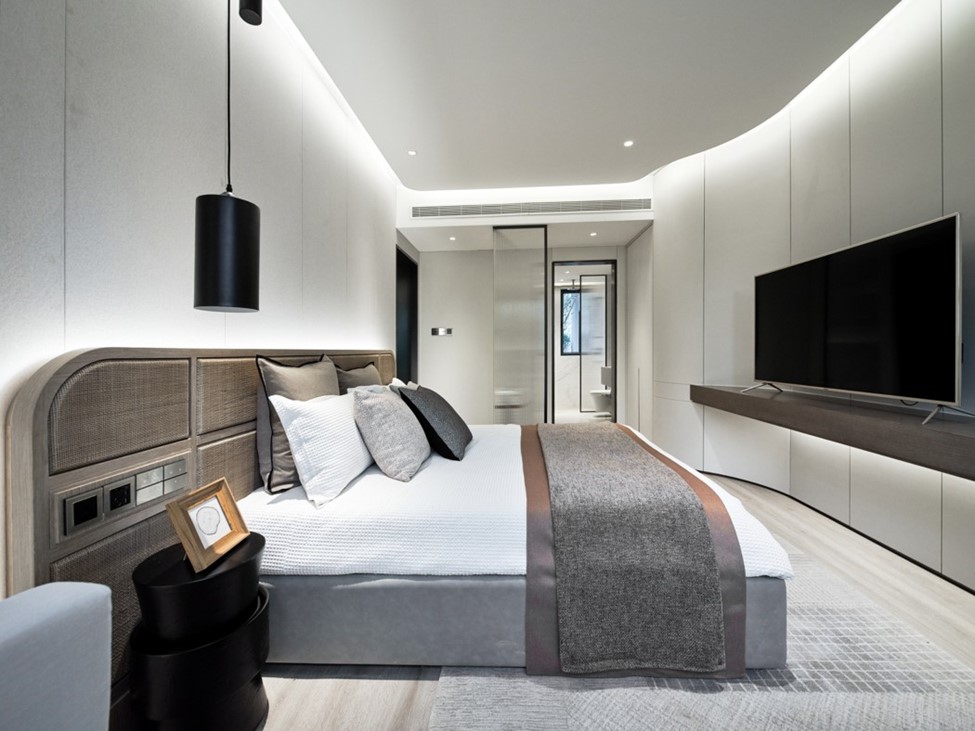 Here is a sample design we did for their residential unit.
We identified opportunities in the customer experience journey to celebrate home ownership
This is an example of a sales gallery we designed and built in Changshou, Chongqing: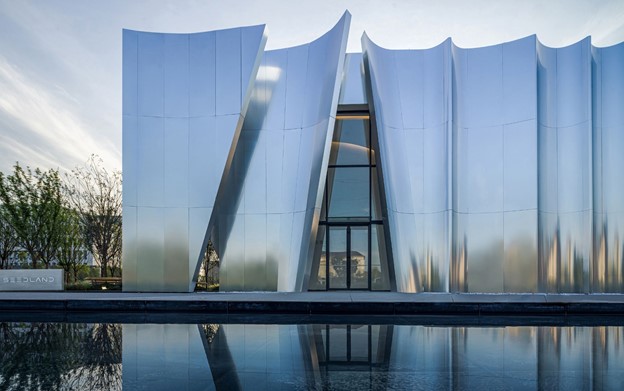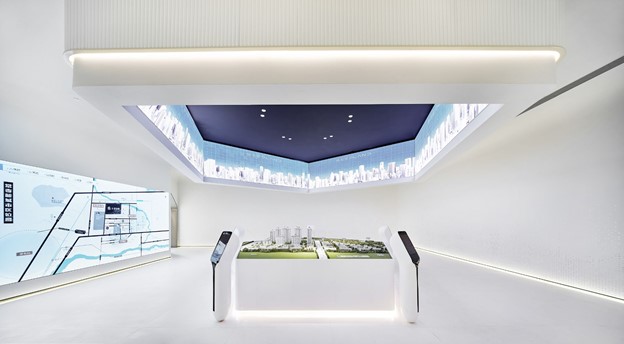 So we looked at the typical house buying journey in China to see where else we could make an impact on the lives of these new homeowners.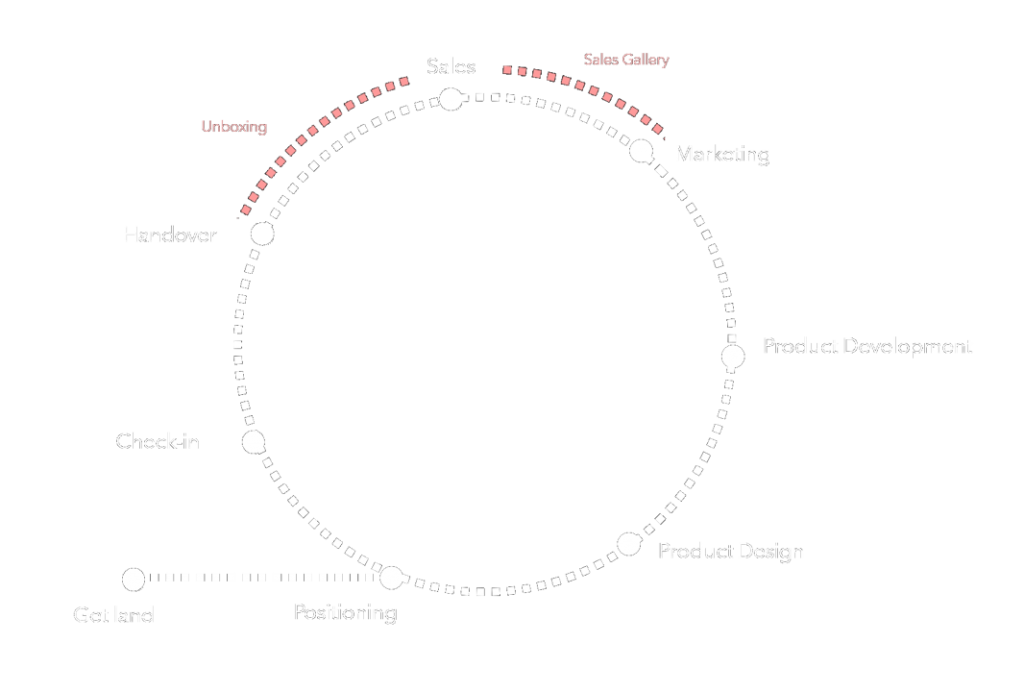 We knew that the sales gallery visit and the actual stay in the new owners' homes were key touchpoints for our client, Seedland (pink dotted line marked "Sales Gallery" above). So we took the initiative to identify the key collection point (marked "Unboxing" in pink above) as another opportunity where the experience of buying a house can be improved, celebrated, and elevated.
The key collection phase doesn't usually get a lot of attention, but we spotted a gap there and by making it a good experience, we can establish a good relationship between the client's brand and their customers too.
We did this by using the concept of unboxing videos. Unboxing videos became popular because we all love experiencing the joy and excitement of opening a present and seeing what's inside. Inspired by these emotions, we created an unboxing experience for the homeowners when it was time to collect the keys to their new home.
Using technology in the book to reflect a high-tech lifestyle and record memories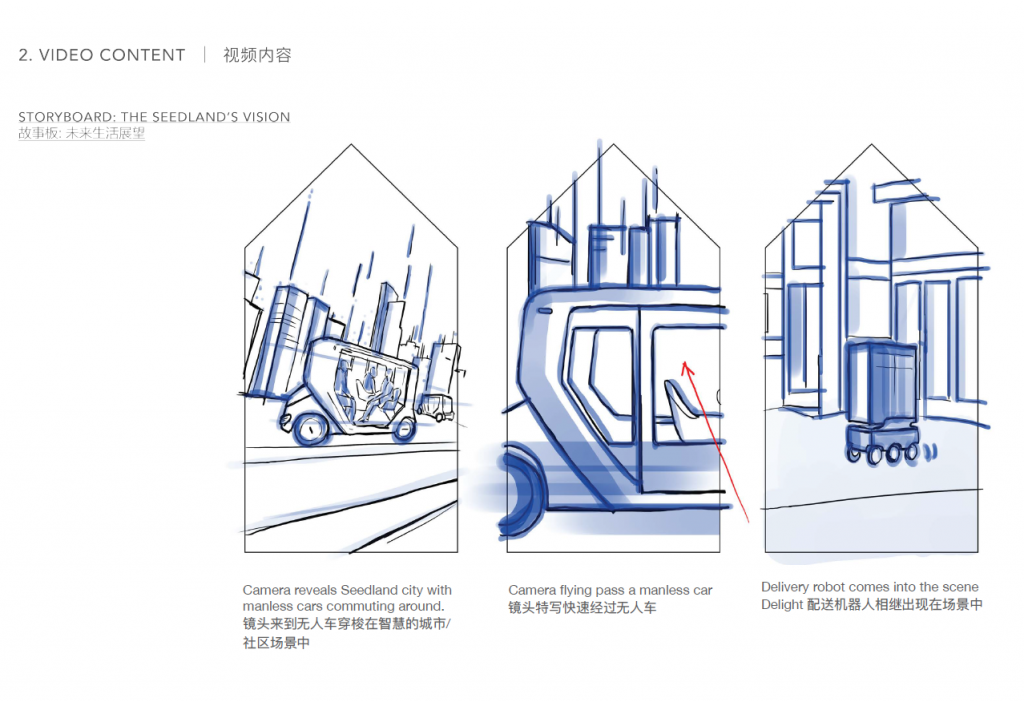 There were two parts to the key collection: first, homeowners would receive an interactive invitation book, providing important information about the home handover procedure and life in Seedland's community. As they flip the pages of the book, different videos of Seedland's vision and the kind of lifestyle they would lead on Seedland's properties is shown.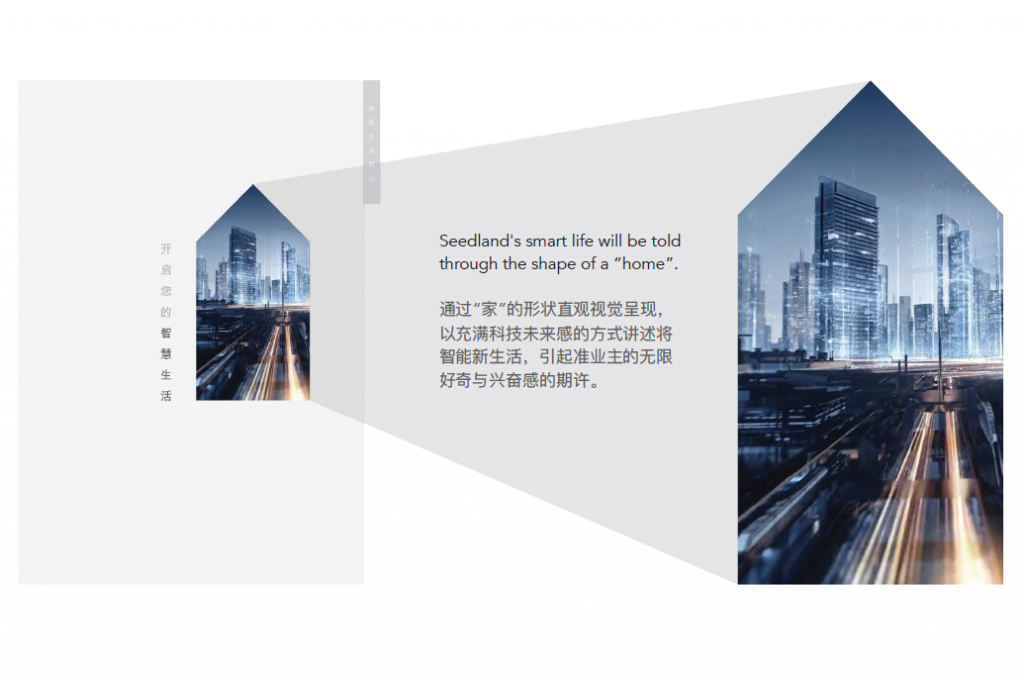 Flipping the pages of the book to change the different types of content shown emphasises the high-tech and modern lifestyle these new homeowners can look forward to. Here's a video of what the book looks like:
The book is more than just a fancy invitation though. Homeowners can upload their own photos and videos into the book via a USB-cum-charging port, and it can be displayed as a digital photo album. Instead of just throwing or giving the book away once they start living in their home, it can be reused to keep cherished memories of their home and lives.
Enhancing the home buying experience even further by sharing the joy
Homeowners can scan a QR code to an interactive digital invitation on WeChat to the actual key collection, the second part. They can also invite a few friends to the key collection to share the excitement of getting one step closer to their new home. This would allow more people to get a taste of Seedland's smart city life and perhaps attract potential new homebuyers.
This sleek invitation builds even more anticipation for the key collection event. After the digital invitation has been accepted, there's even a countdown to the date their home gets handed over to them.
"The key collection phase doesn't usually get a lot of attention, but by making it a good experience, we can establish a good relationship between the client's brand and their customers too."
During the actual event, there's a whole other experience that awaits the new homeowners. We feel excited for them just by working on it! Watch this space and we'll tell you more about what happens during the key collection event.