At approximately 168 sqm in size, Aero Light Showroom is a small but deeply immersive experiential centre for innovative lighting solutions, the first of its kind in Singapore. Beyond being a place where retail transactions take place or where products are displayed, it educates customers, enables them to experience and appreciate the benefits of good lighting and lighting technology, and strengthens the design community.
Singapore is a design hub that has a lively lighting design community and Aero Light, a niche architectural lighting manufacturer, had a vision to tap into that.
Aero Hospitality Lighting Ltd.
Spatial Design, Experience Design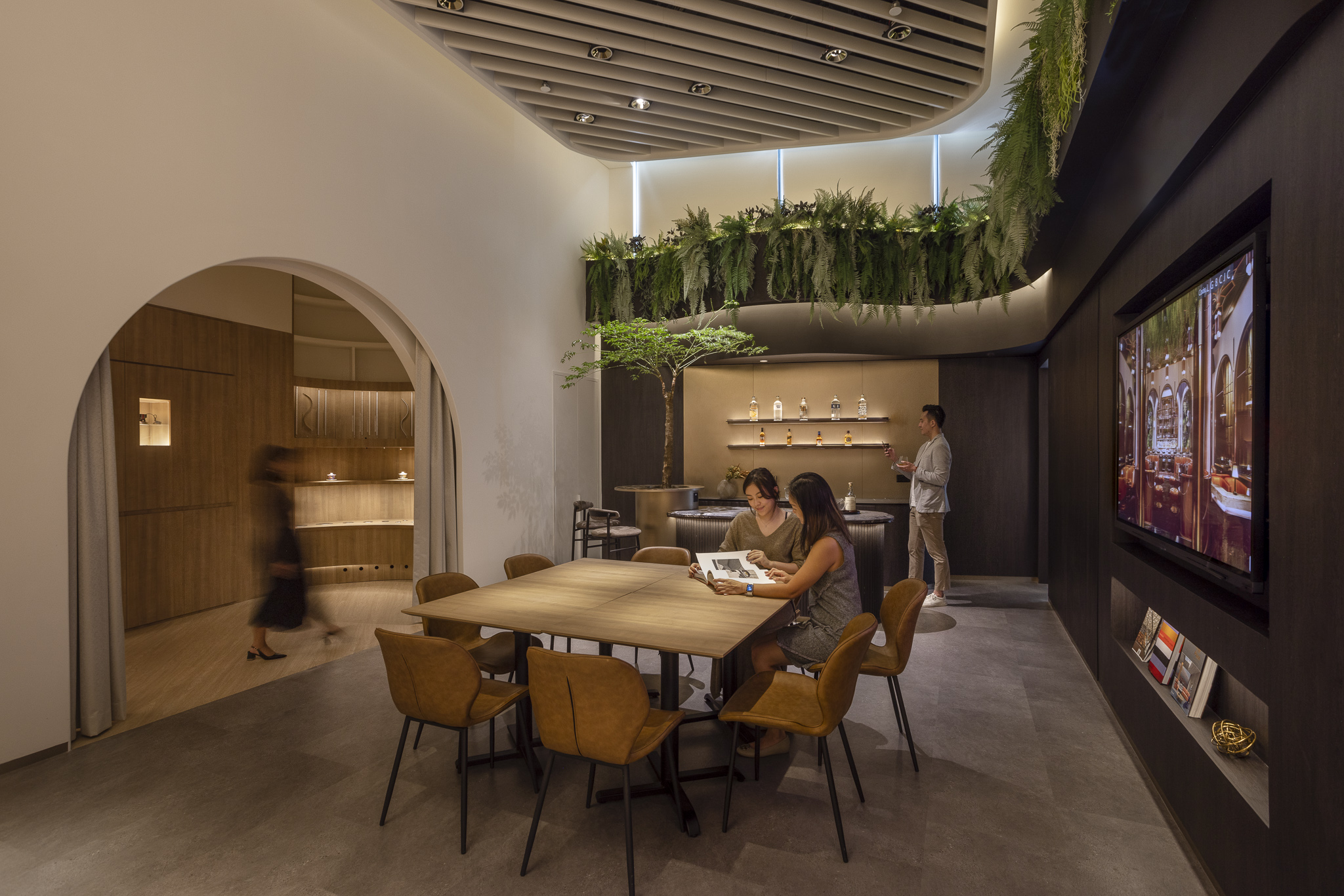 MORE THAN A SHOWCASE SPACE
Aero Light primarily designs and manufactures products that are used in hospitality and residential environments. Hence, their products' advantages had to be showcased in an immersive way that could engage the sensory perceptions and emotions of the visitors.
The client's wish list also included a lighting showcase that features as many products as possible, a demonstration zone for motorised lights designed for high ceilings, a variety of spaces that could accommodate large or private meetings, co-working spaces for visiting clients and designers and a technical workshop for staff and storage.
Crafting a user journey for an immersive experience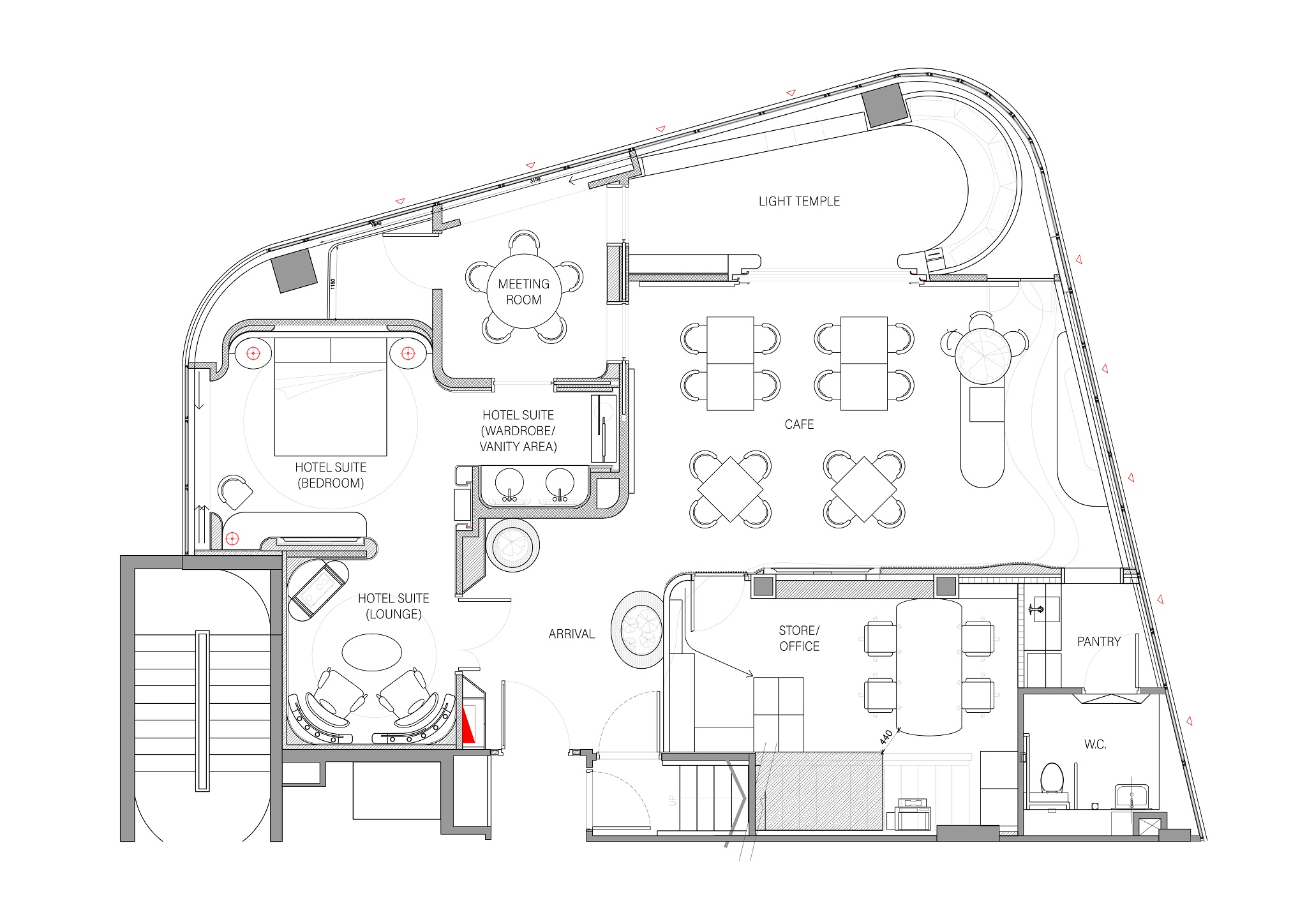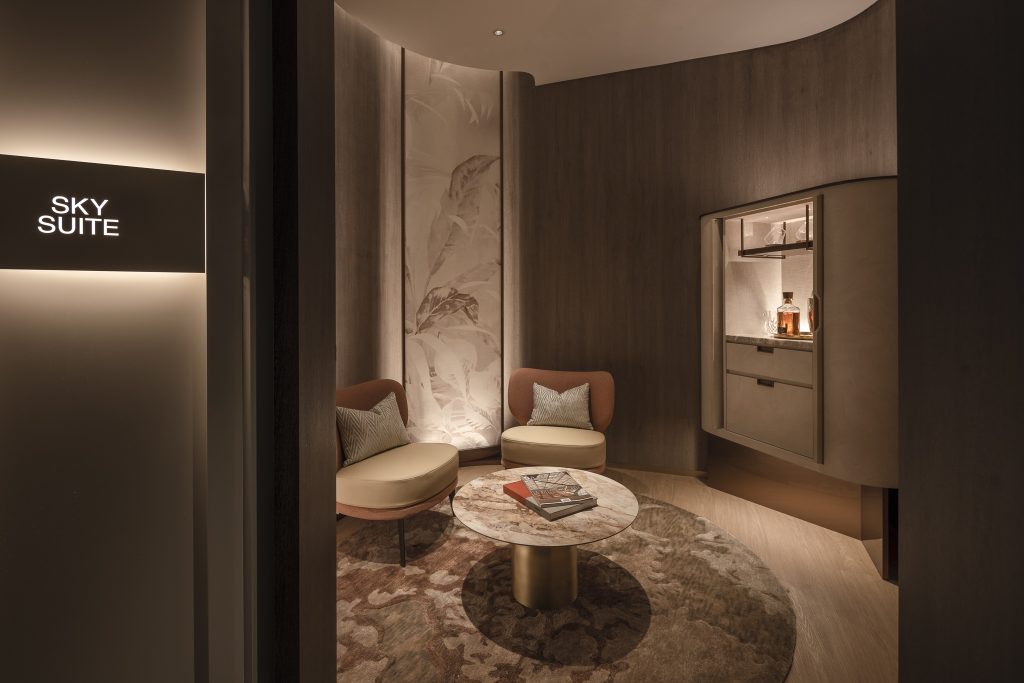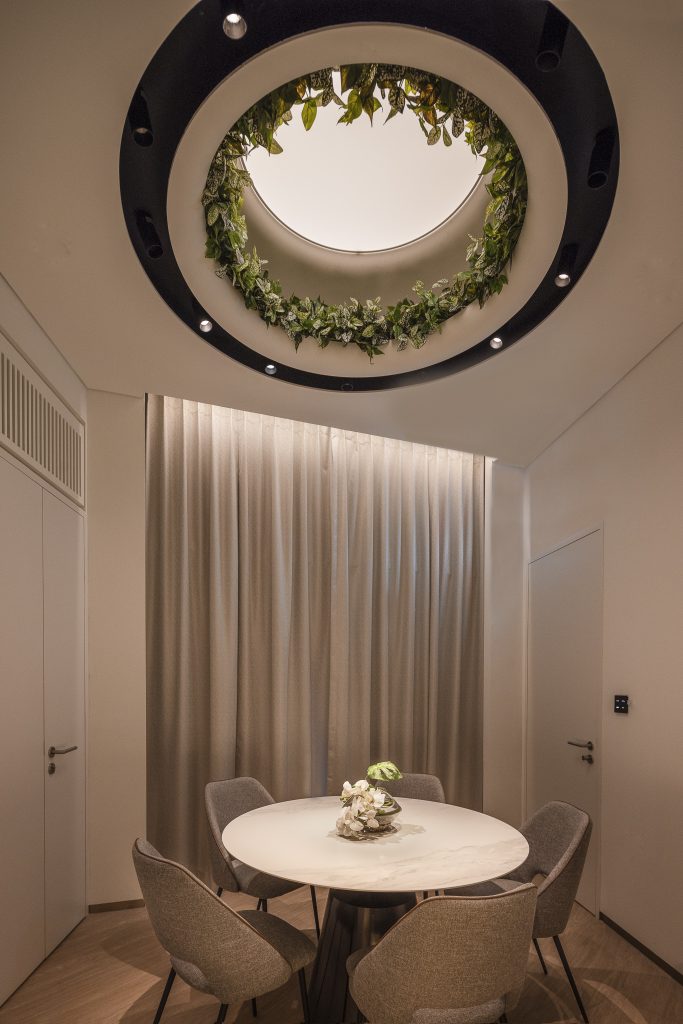 The Role of Materials, colours, and textures in spatial design
The smooth transition from one area to another is aided by strategic planning of door openings, which also allows the client to curate different journey sequences depending on the target audience. In addition, the overall colour scheme and materials selected create nuanced distinctions between the different areas, while tying them together to form a seamless experience.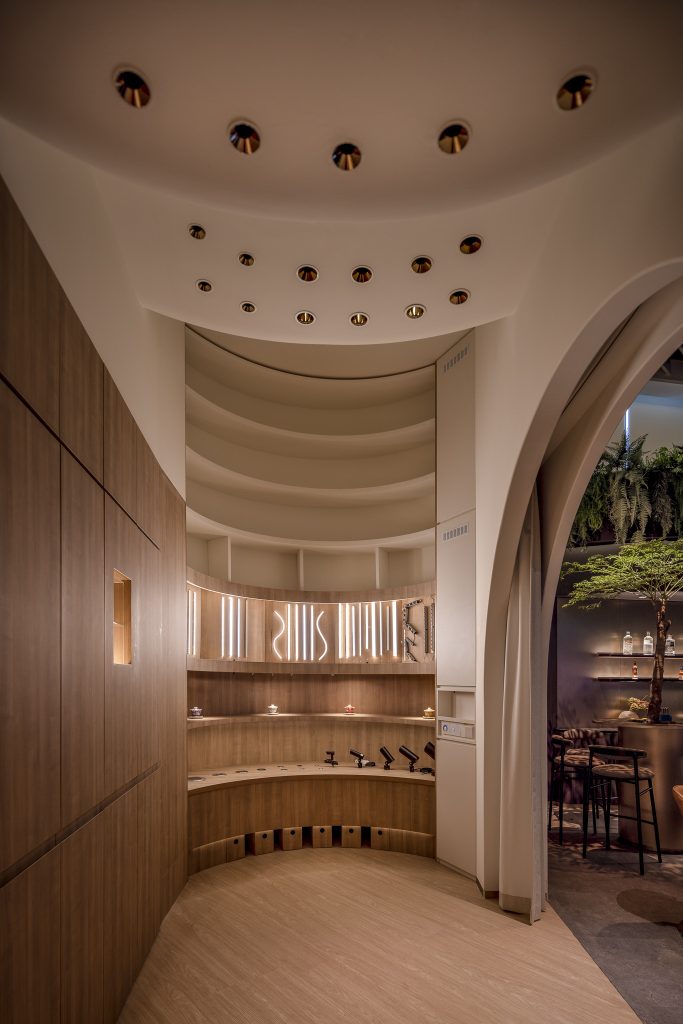 The cafe space has a clean yet high contrast neutral colour scheme where clean and white walls are juxtaposed with dark walls. Lights are then appropriately chosen and paired with the respective colours so that they can be optimally showcased.
The advantages of Aero Light's products are also demonstrated through the choice of patterns and materials. For example, obvious or high contrast patterns on tables and carpets had to be avoided as they would visually distract and hinder the appreciation of lighting optics. Aero Light products are known for their technical quality and precision and hence many surfaces were designed to be clean, neutral or with subtle patterns.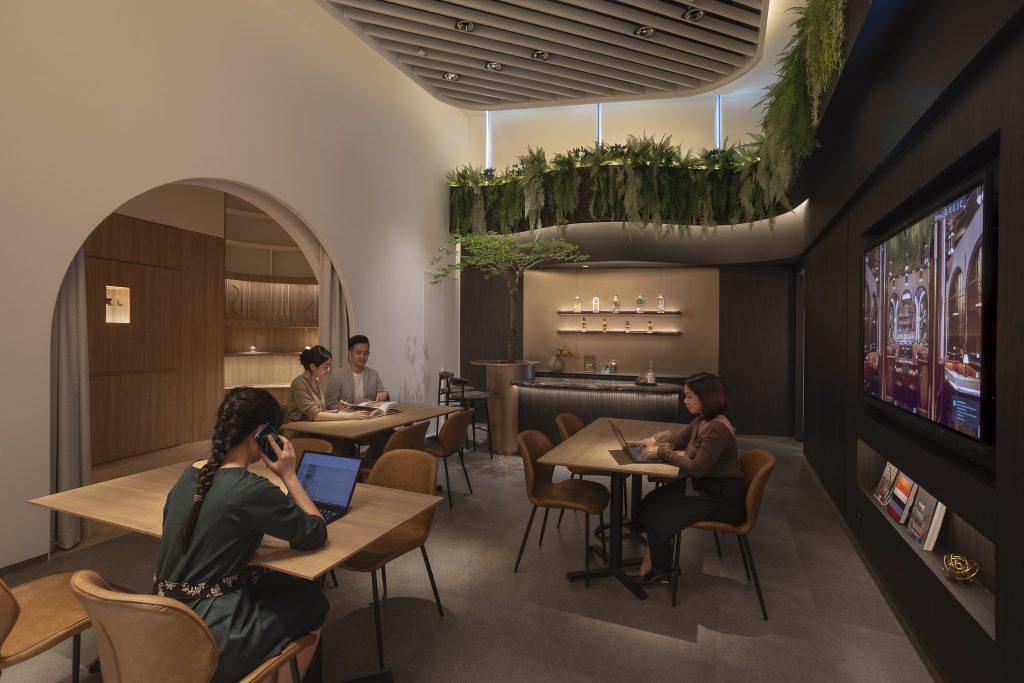 Using the space to highlight the product advantages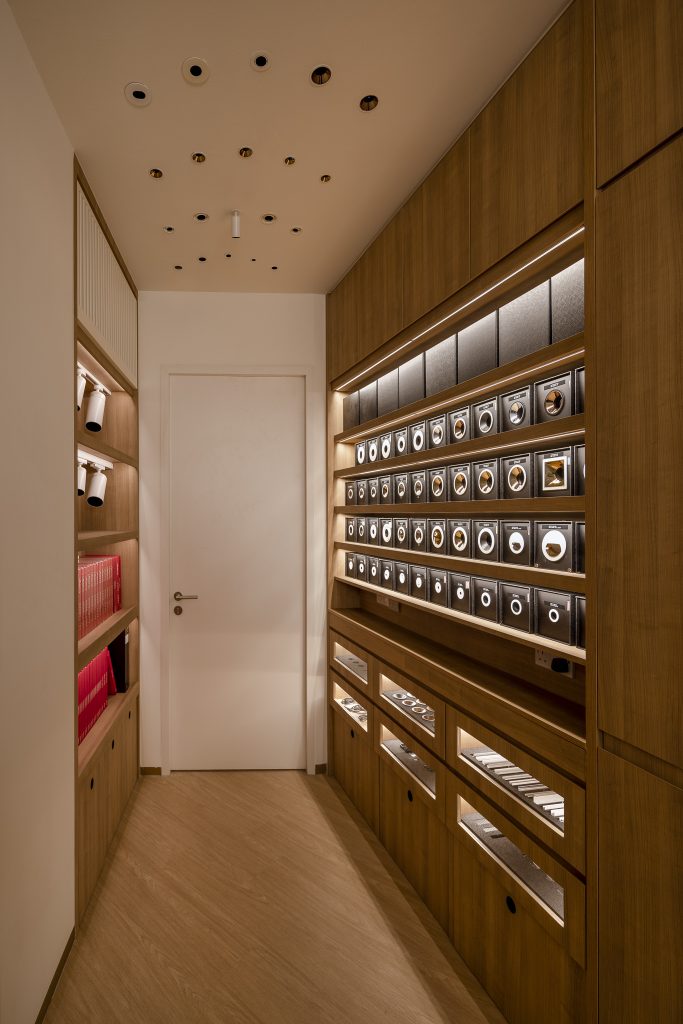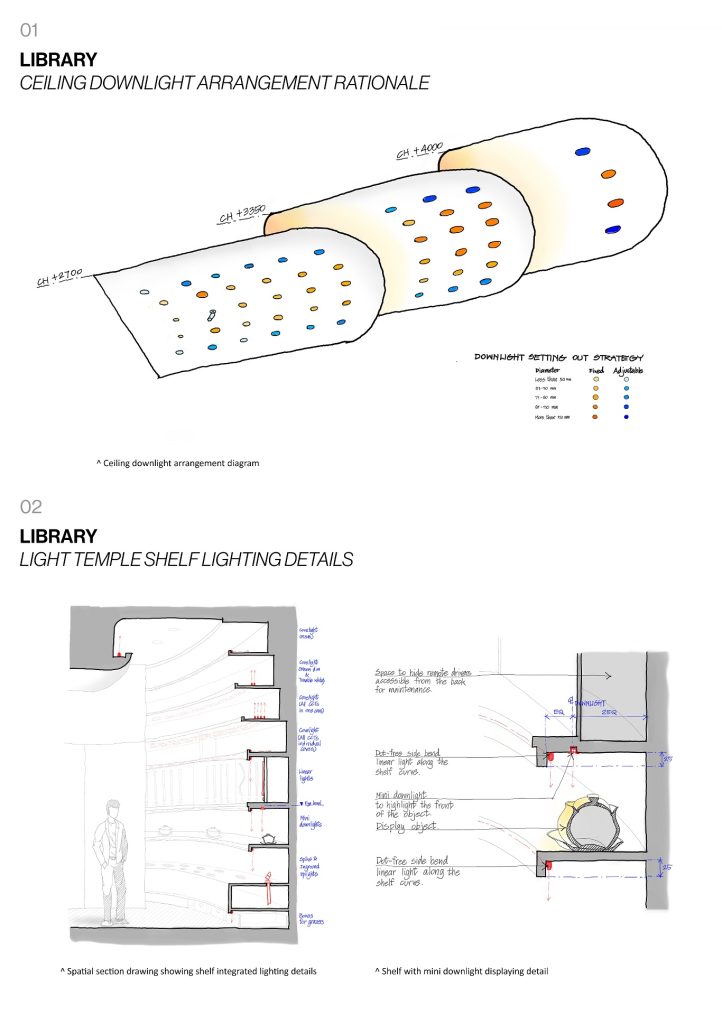 Encouraging self-exploration and discovery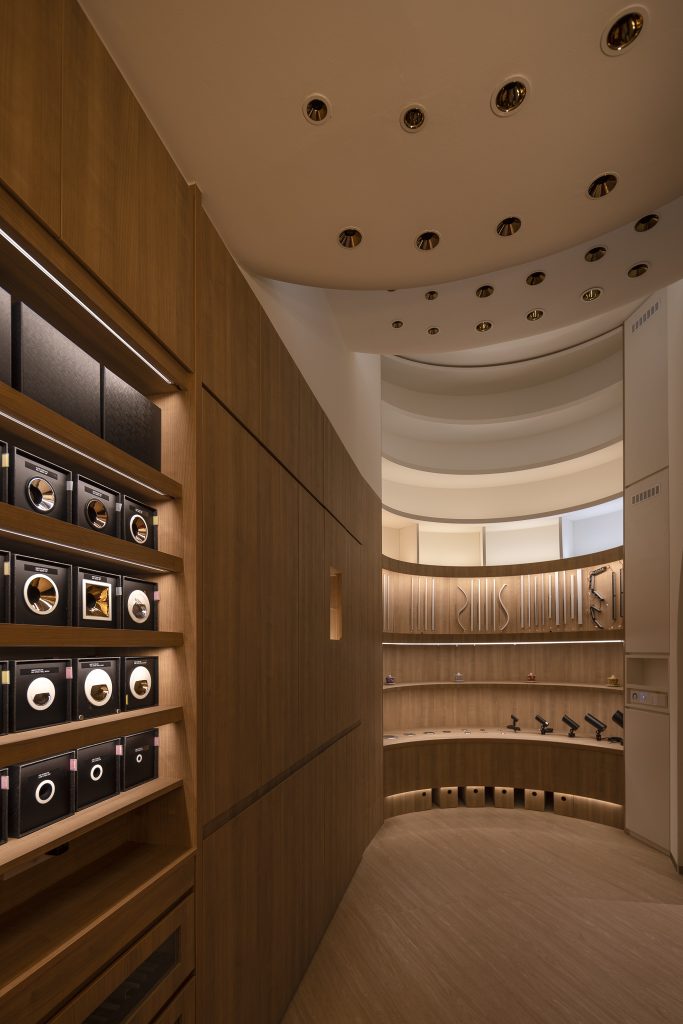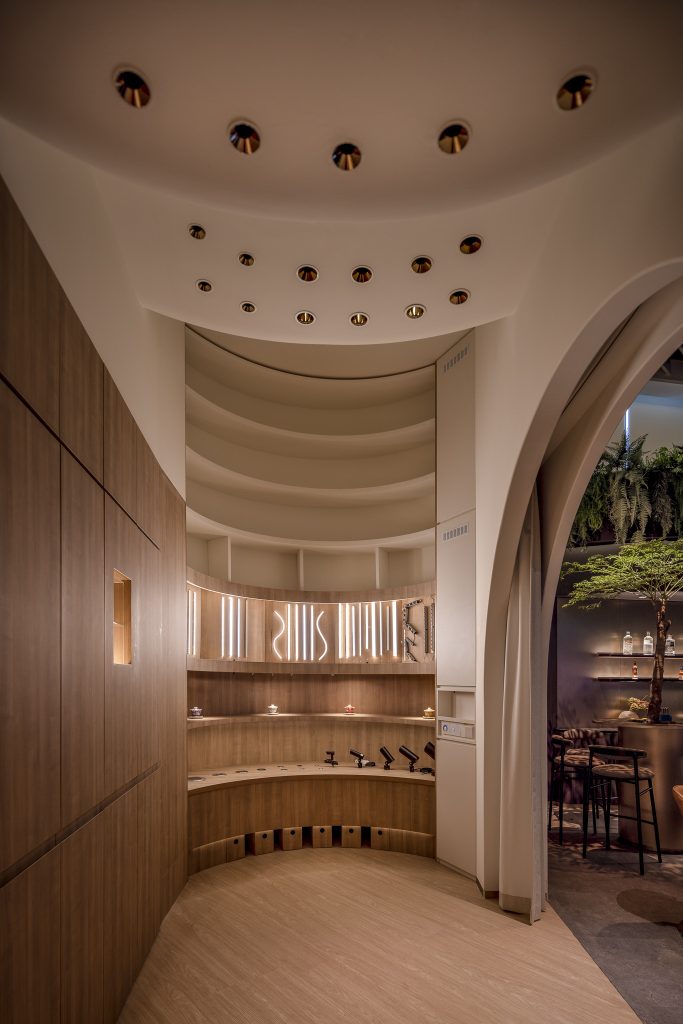 Designing for the customer in mind
Many lighting retail showrooms in Singapore tend to be understated and minimalist, such that the interiors do not overwhelm the lighting products. They are seldom designed with the experience of the customer in mind. We take a unique approach where the lights are appreciated in more realistic settings with furnishings, plants, accessories etc. The way light behaves and influences the surroundings is just as important as the look of the luminaires themselves. It is not just lighting products that are showcased, but also the bigger idea of how good lighting benefits users, spaces and environments.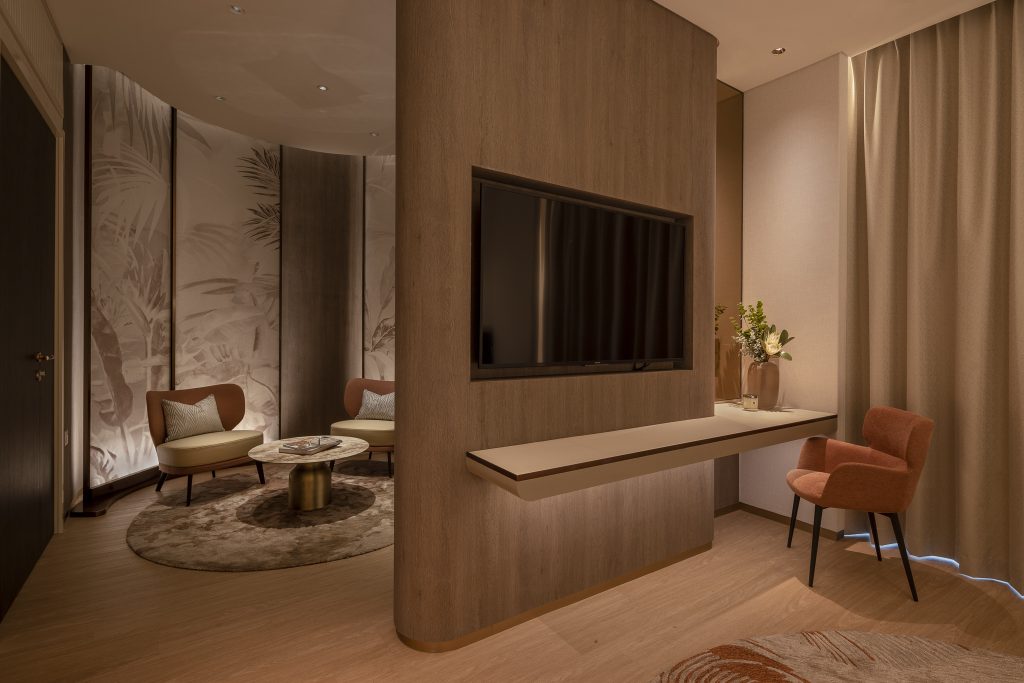 A lot of effort went into understanding the lighting products themselves, when designing the spaces and details around them, such that they can ignite design ideas and imagination. A good example is a bespoke mini-bar specifically created to showcase different miniature lights from the client's product range. Designed like a jewellery box, it gives a sense of luxury and creates a moment of excitement and surprise when visitors open it to reveal its contents.